Freedom 251 booking online for staggeringly low cost smartphone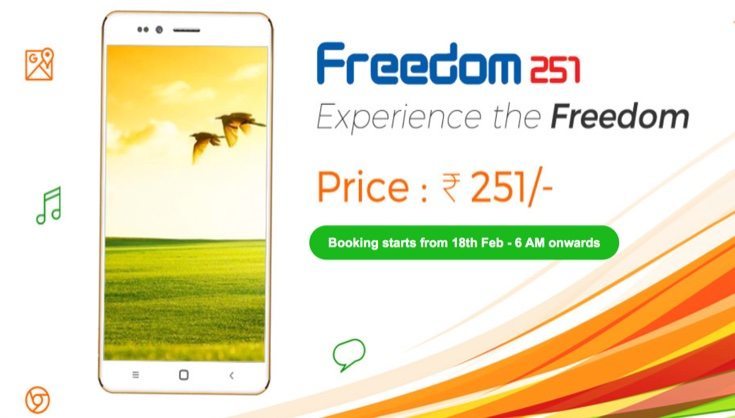 If you have been waiting for confirmed Freedom 251 specifications you may already know that this smartphone was to have a very low price. We previously reported that it would be below Rs. 500 and now the official listing is available online. We have details of Freedom 251 booking online for this staggeringly low cost smartphone. It has a confirmed price of just Rs. 251, hence its title.
If we thought that a price of under Rs. 500 was amazing we're even more impressed at the newly official price of Rs. 251. For readers in other regions that equates to around $3.60, £2.50, or €3.30, which we're pretty sure makes this the lowest priced smartphone in the world. We have to say it's difficult to know how Ringing Bells or anyone else for that matter, can produce a smartphone with such a low price, although we do know the initiative has been supported by the Indian government.
By anyone's standards it's quite an achievement, so what does the phone offer in the way of specs and how do you place a Freedom 251 booking online? We'll start with availability and the Freedom 251 can be ordered via freedom251.com from 6am tomorrow (February 18th) until 8pm on February 21st. The drawback is the length of time you'll have to wait until you can get your hands on it as Ringing Bells says that all orders will be delivered by June 30th.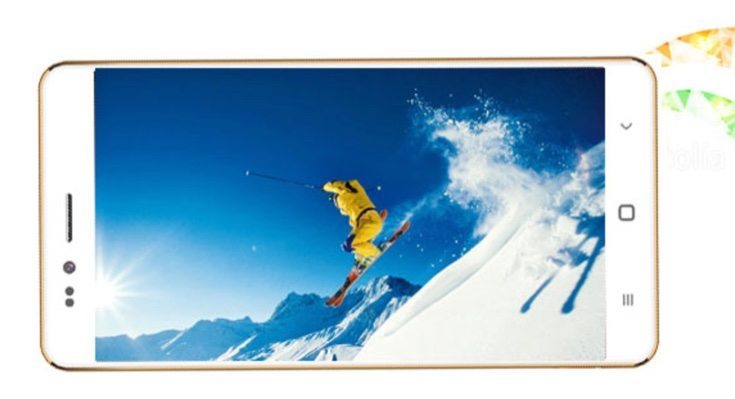 The handset is in a white color and buyers will receive a one-year warranty for it. Ringing Bells says that servicing will be accessible at over 650 centers across India. Moving on to specs you will already have guessed that this is an entry-level handset. However, specs are actually not bad at all, especially considering the price. The Freedom 251 packs a 1.3GHz quad-core processor and has a 5-inch IPS display with resolution of 960 x 540.
It has 1GB of RAM, 8GB of internal storage (expandable via microSD to 32GB), and is juiced by a 1450 mAh battery. Further specifications of the Freedom 251 include a 3.2-megapixel rear camera with LED flash, a 0.3-megapixel front-facing snapper, and connectivity options of 3G WiFi 802.11 b/g/n, Bluetooth, and GPS. The dual SIM handset runs the Android 5.1 Lollipop operating system. It has several pre-loaded apps such as Women Safety, Framers, Fisherman, and Swachh Bharat, WhatsApp, Medical, and more.
We've included some images here and you can see more on the Freedom 251 booking and product page at the source below. We're really interested to hear your first impressions of the Freedom 251 smartphone. Are you amazed that this will be available at such a low price.
Source: Freedom251
Via: Gadgets360