BlackBerry Vienna launch prospect at MWC, remain dubious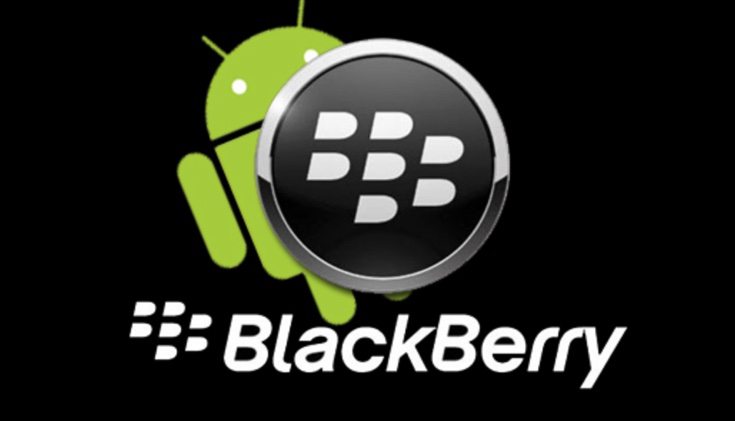 There's no doubt that BlackBerry's first Android smartphone has generated a huge amount of interest. The BlackBerry Priv released last year and there have been rumors for some time that a device codenamed the BlackBerry Vienna could be the next Android BlackBerry. Now it appears that the BlackBerry Vienna could launch at MWC next week, though we remain slightly dubious about this.
The BlackBerry Vienna smartphone has been on our radar for some months now, and news in November suggested it would be the second Android BlackBerry. Some readers may recall that the BlackBerry Priv was codenamed the Venice before it was officially announced. Rather than the slideout physical keyboard of the BlackBerry Priv, the Vienna was rumored to have an always-present physical QWERTY keyboard. The leak also included some images purported to be of the device although they could not be verified.
Now a new report says that the company's next Android handset could be officially launched at MWC 2016 in Barcelona next week. The event runs from February 22 to February 25 but no particular date for the unveiling has been specified. However, we already know that the Samsung Galaxy S7 and LG G5 will be formally introduced at pre-MWC events on Sunday February 21 (tomorrow).
The report also says that the BlackBerry Vienna will have a lower price point than the Priv. That ties in with the earlier leaked images of the Vienna showing a phone that looked as though it had a less premium build. It's worth noting that BlackBerry previously hinted at a new mid-range Android phone for 2016, so there is an element of plausibility about this. However, we remain skeptical that it will appear next week. This is especially the case as we usually see a growing number of leaks about upcoming devices shortly before they launch, and everything about the BlackBerry Vienna has been pretty quiet recently.
While it's interesting that this new report expects the BlackBerry Vienna to be officially introduced at MWC, we recommend a hearty dose of salt for now. One thing we can say is that we'll know if this report is accurate or not within the next few days, so stay tuned for more. Are you waiting for BlackBerry to reveal its second Android smartphone? Maybe you are a potential buyer of the BlackBerry Vienna?
Source: TechNewsToday
Via: Gadgets 360