iOS 9.3 beta 5 release and further changes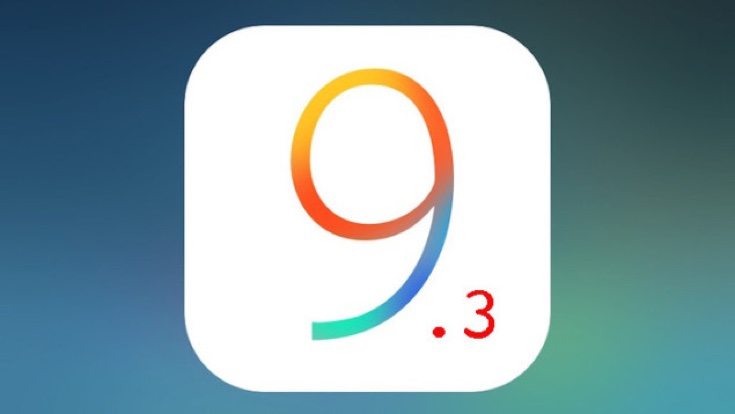 In January Apple released the first beta of iOS 9.3 and has been churning out further betas since. Yesterday the iOS 9.3 beta 5 release arrived for public beta users as well as registered developers. This brings further changes and additions to the testing phase of iOS 9.3.
Apple's iOS 9.3 will offer plenty of improvements to iPhone and iPad users. Some of the new features are a Night Shift mode, Health and Activity app upgrades, Touch ID/secure passwords for Notes protection, and enhancements for iCloud for iBooks PDF syncing. Those who have the iPhone 6S or 6S Plus will also be treated to new 3D Touch shortcuts.
Further changes with iOS 9.3 include Nearby in Maps, as well as For You and New sections in Apple Music for CarPlay users. The update will also offer new educational improvements including multi-user support for iPads in schools and a new Classroom app. Now iOS 9.3 beta 5 has arrived only nine days after beta 4 was seeded to developers. It's available for those who are in Apple's developer program as well as those in the public testing program.
So far we're in the early stages of checking out what's new but changes that have been already noted are an updated Night Shift icon in the Control Center, and new Apple Music star icons for popular tracks. As well as this the full navigation functionality for Apple Pencil that had been removed in earlier betas has now been restored. Also spotted are animations in Apple News although we're not sure if these appeared in earlier betas or not.
The iOS 9.3 public release is expected to take place next month although nothing is confirmed at this stage. Of course we'll bring more news as we hear it. Are you waiting for the iOS 9.3 release? What new features do you think will be most useful to you?
Source: 9to5Mac