Davis Cup official app gets 2016 Android and iOS update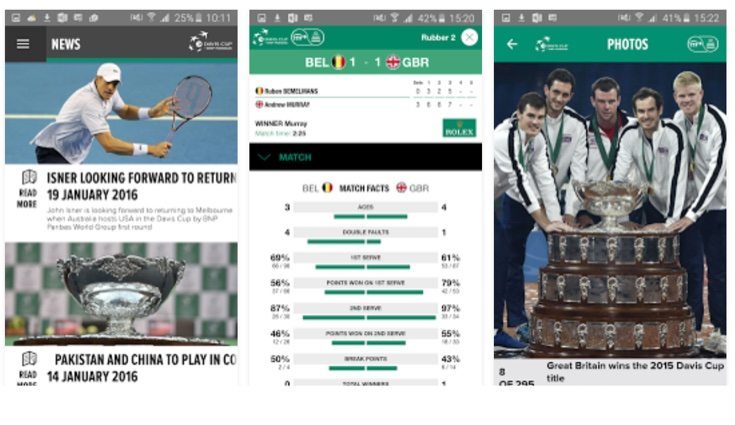 This weekend sees the beginning of the Davis Cup 2016 and tennis fans across the world will want to follow all the action. Just a few of the first round draws are Great Britain vs Japan, Australia vs USA, and France vs Canada. If you want to keep informed about all the latest news, a mobile app is a great way of doing this. Now the free Davis Cup official app for Android and iOS has just received a timely 2016 update.
The Davis Cup is dubbed the World Cup of Tennis and it was Great Britain that took the final victory in 2015. Andy Murray will be one of the many star players in action for GB on the first day, while rival Novak Djokovic will be spearheading the team from Serbia. Mobile apps are an excellent way of staying in touch with events as they happen, as they can provide all the information you need directly to your fingertips.
The official app for Android and iOS devices comes from the International Tennis Federation. It will bring you all the very latestnews, live scores, match updates, team and player information, and photos. The free app was updated to a new version today ahead of the first round matches, and offers a new layout and design for the 2016 competition as well as a new live scoring system.
The Davis Cup iOS app is available at iTunes and is compatible with iPhone, iPod touch, and iPad running iOS 7.0 or later. If you want the official Davis Cup Android app you can download it from Google Play. It's compatible with devices running Android 4.0.3 or later. Remember this is a free app so it's certainly worth taking a look at to enhance the build-up and the tournament itself.
If you download the free official Davis Cup 2016 app for Android or iOS, why not drop us a line and tell us what you think of it.