Samsung Galaxy J5 and Galaxy J7 2016 models get listed through TENAA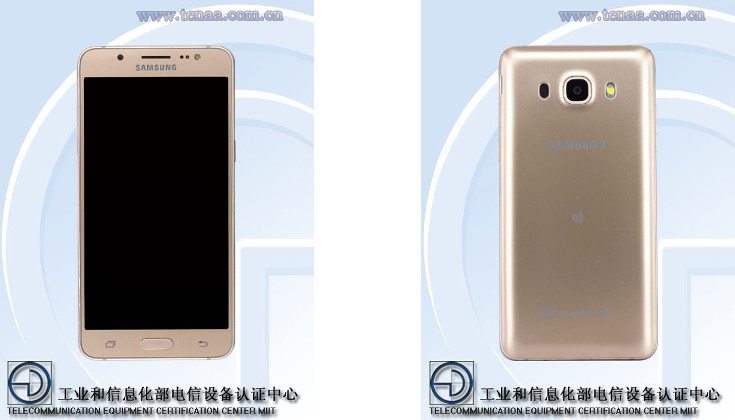 The Samsung Galaxy S7 may be the jewel in Sammy's smartphone crown this year, but that doesn't mean the company doesn't have dozens of other handsets in the works. The Samsung Galaxy J5 and the Galaxy J7 2016 are expected to debut sometime in the near future, and we've just gotten a glimpse of both through new TENAA listings.
The original Samsung Galaxy J7 and Samsung Galaxy J5 made their first appearance in June of last year with respectable specs for their class. As expected, Samsung plans to follow-up those devices with a proper sequel, which is what we'll get with the 2016 versions of the Samsung Galaxy J5 and the Galaxy J7. According to the TENAA listings, both handsets will get upgrades in several key areas.
First up is the Samsung Galaxy J5 2016, which will measure 145.7mm x 72.3mm x 7.9mm and has a weight of 155.4grams. It will have a slightly larger 5.2-inch panel compared to the previous model, but will still have the same 720p panel. There's still a 1.2GHz processor will power the show this time around as well although the RAM has increased to 2GB from 1.5GB. It's listed as being available in White, Pink Gold and Gold.
The Samsung Galaxy J7 2016 will go the variant route with the SM-J7108 and SM-J7109. The former will have an Exynos 7879 while the J109 sports an octa-core chip with cores of 1.5GHz and 1.2GHz. Both models will come with 3GB of RAM, 16GB of expandable storage and are fairly thin at 7.9mm. The display is listed as a 5.5-inch, but the resolution has increased to a full 1080p.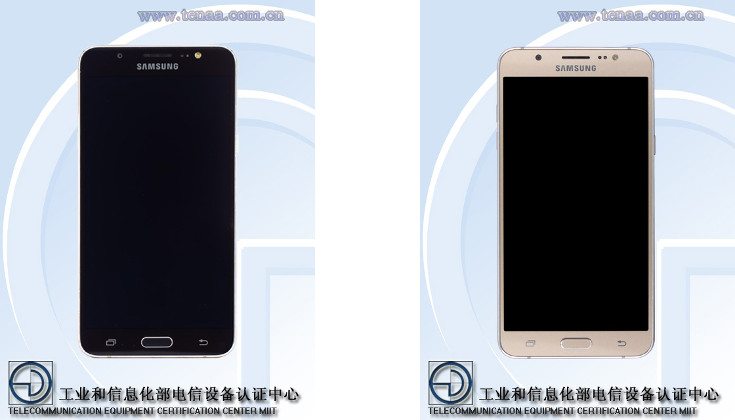 The camera combos for both the J5 and J7 is listed at 13MP on the rear and 5MP on the front. Like the previous models, you'll get an LED flash on both sides, but the rear camera may also come with Laser Auto Focus. All three handsets are listed with Android 5.1.1 although they could roll out with Android 6.0 instead.
As you'd suspect, there has been no release date given for the Samsung Galaxy J5 or the Samsung Galaxy J7 2016, and the initial launch regions are up in the air as well outside of China. If Sammy sticks to the timeframe they set with last year's release, we should know something official soon.
via – Phonearena    Source: TENAA 1, 2, 3