Microsoft Lumia 650 US sales, news incoming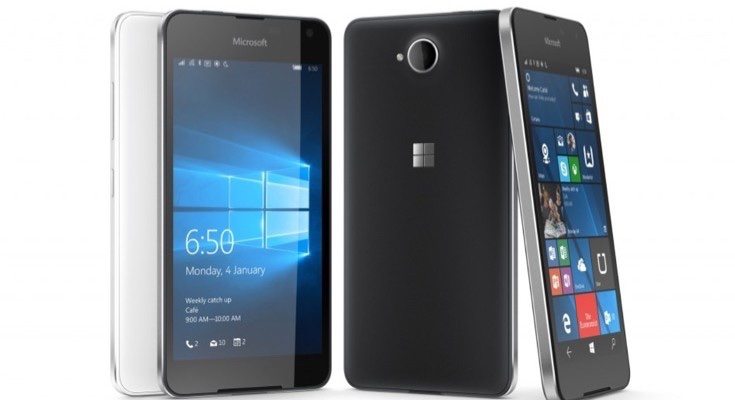 When Microsoft announced the new Lumia 650 smartphone last month, we knew it would go on sale in Europe first. Availability has since spread but prospective buyers in the US are still waiting for availability. There's a development for those interested in Microsoft Lumia 650 US sales though, as news on this is incoming.
It looks as though US buyers won't have to wait much longer following an official Lumia US account conversation spotted on Twitter. A customer who seemed very keen to purchase the device asked about US sales for the Microsoft Lumia 650. In response Lumia US said, "Please stay tuned… we'll be posting some official updates on social media this week!"
While this doesn't give us a precise Lumia 650 US availability date, we at least know that we should be finding out about this very soon. Usually we find that this sort of announcement is followed very swiftly by availability, so we don't expect it to be too much longer until stateside buyers can get their hands on the Lumia 650.
@myke115 Please stay tuned … we'll be posting some official updates on social media later this week! #TeamLumia #Lumia650

— Lumia US (@LumiaUS) March 9, 2016
When Microsoft official unveiled the device they announced it with a Lumia 650 US price of $199 before taxes and subsidies. It's likely to be available on various carriers, and we know that Cricket is one of those. As a refresher on specs it has a 1.3GHz quad-core processor, 5-inch HD display (1280 x 720 resolution), 1GB of RAM, and 16GB of internal storage. There's also an 8-megapixel rear camera, 5-megapixel front-facing shooter, and a 2000 mAh battery. It runs the Windows 10 Mobile operating system.
If you want to know more you might like to check out our Lumia 650 vs. Lumia 550 specs comparison for fuller details. Of course, as soon as we get further information on US availability we'll be sure to let you know. Are you one of those waiting for Microsoft Lumia 650 US sales to begin?
Source: Lumia US (Twitter)
Via: GSMArena