The OnePlus 2 has received a permanent price cut for India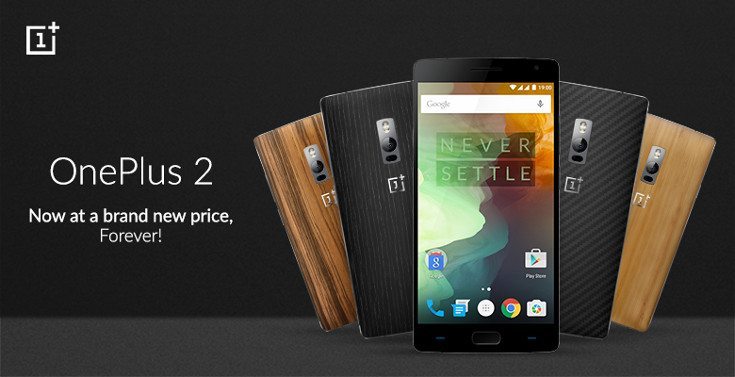 Sometime this year, OnePlus will unveil the OnePlus 3 assuming they don't go with a name change. That said, the OnePlus 2 is no slouch, and if you reside in India you'll be pleased to know it has received a permanent price cut in the region.
It's safe to say the OnePlus 2 isn't quite the world beater many folks thought it would be. Given the hype surrounding the original, the sequel didn't go over quite as well, but it is still a fine smartphone if you're looking for something different. It's also a little cheaper in one locale, as the OnePlus 2 price has received a significant price drop for consumers in India.
As of today, the 16GB of the OnePlus 2 is priced at Rs. 20,999 while the larger 64GB edition is listed at Rs. 22,999. That's a very nice deal on a phone that's far from long in the tooth considering it has the 64-bit Snapdragon 810 coupled with 3GB of RAM. Other features that stand out include a 13MP rear camera with a Dual LED flash, Laser Autofocus and OIS, a fingerprint scanner, and a 5.5-inch FHD panel. The OnePlus 2 sips its power from a 3,000mAh band and sports a USB Type-C port as well.
There hasn't been a lot of news in regards to the OnePlus 3 release, but we could hear something soon considering the last handset was announced in July. In regards to that handset, both versions of the handset are now listed at their new price and in stock at Amazon.in.