Posh Mobile Micro X S240 has a tiny display and low price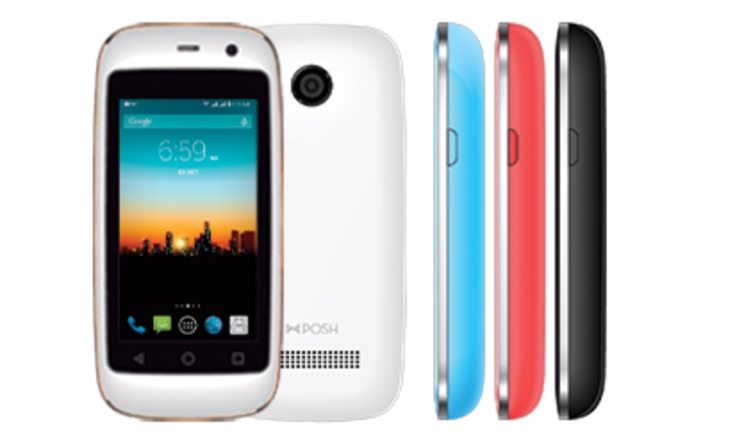 Over the last few years we've seen a trend for larger and larger smartphones but could the tide be turning again? Recently Apple introduced the iPhone SE that returned to a 4-inch display size. Now we have heard of the Posh Mobile Micro X S240 with a tiny display and low price, though unfortunately it also comes with low-end specifications.
First we'll bring up the very small 2.4-inch display size. That doesn't seem likely to suit a lot of people but of course some may be interested. The Posh Mobile Micro X S240 is listed on Amazon as an Android smartphone and currently there's a 42% discount as the price has been cut to $52.55 down from $89.99 for the black color. Alternatively the phone is also listed in blue, pink, or white color options at only $49.99.
That's quite a saving so it might be worth considering as a kid's phone or as a backup to your daily driver. As well as this if you're a new Uber customer there's a purchase offer currently available for this phone that will give you $15 of Uber Travel. As we mentioned at the top the specs are unexciting, as you'll see when you read on.
As well as the 2.4-inch LCD display they include a 1GHz MediaTek MT 6572M dual-core processor, 512MB of RAM, and 4GB of internal storage (expandable via microSD to 32GB). The Micro X S240 has a 2-megapixel rear camera and a VGA front-facing snapper. It has a 650 mAh battery claimed to last for up to 4 hours of talk time or up to 180 hours on standby. It runs the dated Android 4.4 KitKat operating system. The handset measures 1.88-inches x 0.46-inches x 3.5-inches and weighs 1.92 ounces.
Could you be tempted to purchase the Posh Mobile Micro X S240, or do you consider a 2.4-inch display to be simply too small? Drop us a comment in the box below.
Source: Amazon
Via: Phone Arena