Xiaomi Max design leaks through new render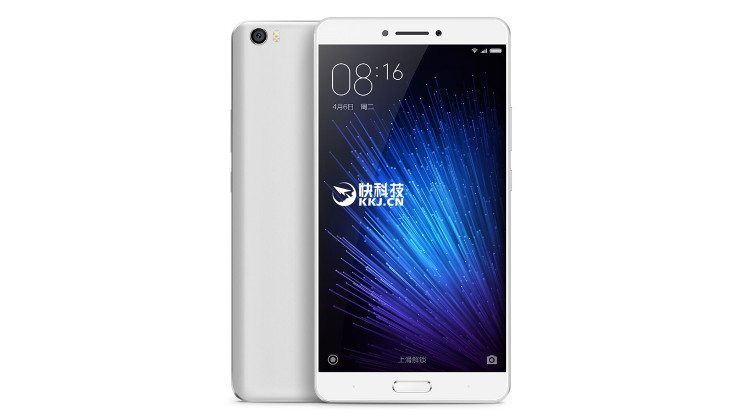 A few days ago, an interesting image appeared showing a large new handset from Xiaomi. Well, today we have a better idea of the Xiaomi Max design as the handset has reared its head once again.
At this time, little is known about the Xiaomi Max, aside from the fact that it is going to be a massive handset. The previous leak gave us a look at the front of the chassis, and while it didn't show us much, it certainly let us know how large it would be. The new leak comes in the form of a render, and if it's legit, the Xiaomi Max will look very familiar to fans of the company.
The new Xiaomi Max render shows a handset with thin bezels and a home button where we assume there will be a fingerprint scanner. Design-wise, it looks a lot like the Xiaomi Mi 5, just bigger as it's said to sport a 6.4-inch panel. The resolution of that large slab of glass is unknown, but the device is expected to have specs in the flagship class and could possibly sport the popular Snapdragon 820 when it arrives.
It's safe to say a 6.4-inch slab of a smartphone is going to be a little too large for most folks, but there is certainly a market for massive handsets like the Xiaomi Max. At this time, there are still more questions than answers surrounding the mysterious device, but we'll keep you in the look as more details trickle in.
Would you be interested in a 6.4-inch handset or is it just too big for your liking?
via – Gizmochina