Microsoft Lumia 650 available at Cricket in May, US carrier exclusive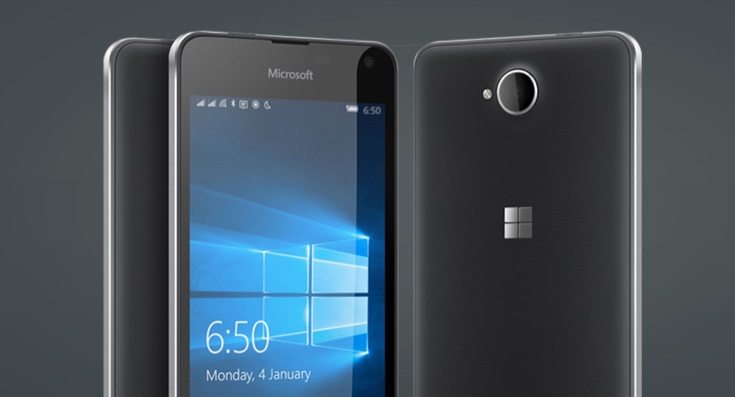 Microsoft's Lumia 650 smartphone was officially unveiled in February and has released to various world regions since then. Soon after it launched we reported the somewhat surprising news that Cricket Wireless would be offering it stateside. It was expected to be offered from some point this month, however it will just miss that timeframe. We have news of Microsoft Lumia 650 availability at Cricket in May, and it's a US carrier exclusive.
The unlocked Lumia 650 can already be purchased in the US directly from Microsoft for $199, but now we know that Cricket will be the only carrier to offer the phone. The Microsoft Lumia 650 price at prepaid carrier Cricket is $129.99. It will be available from May 6 both online and at Cricket stores nationwide. That makes it the first no-contract Windows 10 Mobile phone to ship in the US according to Cricket's press release.
There's a nice bonus for buyers switching from another carrier as Cricket says that for a limited time they will qualify for a $50 bill credit. Additionally, customers switching to Cricket from T-Mobile will qualify for a bill credit of up to $100. If you still haven't decided whether the Lumia 650 is the right phone for you we'll refresh you on the key specs of this metal-framed handset.
Specifications include a 1.3GHz Snapdragon 212 quad-core processor, a 5-inch OLED display with HD resolution of 1280 x 720, 1GB of RAM, and 16GB of internal memory (expandable). It has a 2000 mAh battery, an 8-megapixel rear camera, 5-megapixel front-facing snapper, and 4G LTE connectivity. You can see much more about it in our Lumia 650 vs Lumia 550 comparison.
Are you pleased to hear that it won't be much longer until you can get the Microsoft Lumia 650 through Cricket Wireless? What is it about this new Lumia smartphone that most appeals to you?
Source: Cricket Wireless
Via: Phone Scoop