LG G5 India release rumored to arrive on May 23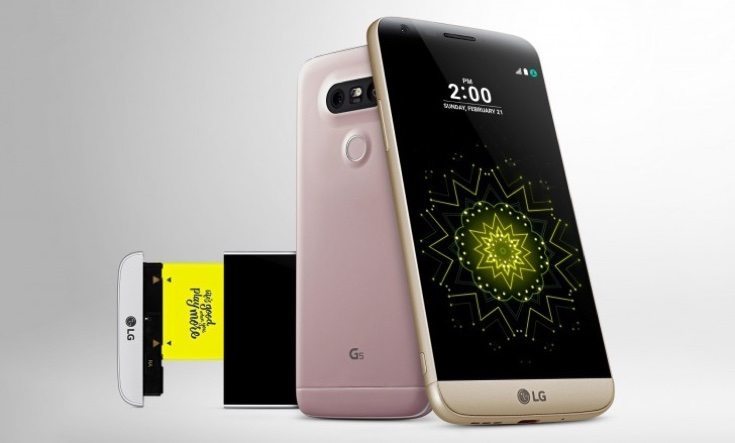 We are still early in 2016, but thus far the LG G5 has been the biggest surprise in the smartphone world. If you reside in India, you will soon be able to grab one for yourself as the LG G5 India release date is rumored to arrive late next month.
Whenever a new flagship drops, the big money regions generally get them first while other locales have to wait a bit longer than they would like. That isn't always the case, but it's rare to see a true "global launch" anymore. The LG G5 release date for India is something that has been the subject of quite a few debates, but we may be able to put those rumors to rest soon. While nothing is official, a new report suggests the LG G5 India release date will come on May 23.
News18 is reporting that the LG G5 pre-orders in India will go live on May 13, a few weeks before the handset will start rolling out to consumers in the region. As a refresher, the phone is modular to a degree thanks to the "LG Friends" and the magic slot, but also has all the horsepower you could ask for from a current flagship. That means you'll get a Snapdragon 820 with 4GB of RAM, 32GB of internal storage, and a 5.3-inch QHD panel. Other features to note include a fingerprint scanner, 16MP/8MP camera combo, a 2,800mAh battery, and Android 6.0. You can read more about the LG G5 here or see how it stacks up against devices like the Huawei Mate 8.
For now, you'll want to take the LG G5 India release date with a dose of salt, but make it a small one. We already know the company plans on launching the device in the region soon, and the timeline sounds about right considering other handsets are waiting in the wings. Unfortunately, the LG G5 price for India is still up in the air although it's expected to come in somewhere under Rs. 50,000 in the region.
via – 91mobiles      source: News18