Humble Mobile Bundle 18 arrives with This War of Mine and Rebuild 3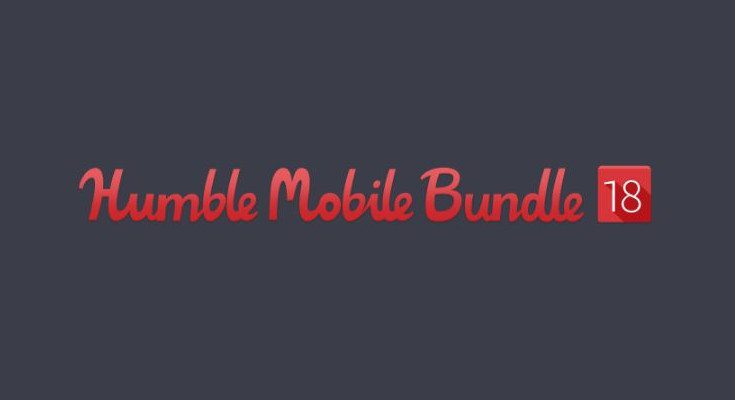 We don't get to cover the Humble Bundles as much as we used to since the company decided to ditch their old release schedule. That said, we expected the offerings to improve and the Humble Mobile Bundle 18 is one that certainly will not disappoint.
Part of the fun behind the Humble Bundle is the fact that you never know what you're going to get. These days, it's usually a mix of older games that have been in previous sales, but occasionally we get surprised. While there are no "new" releases in the Humble Mobile Bundle 18, there are several top-tier games and a couple of fan favorites.
The first tier of the Humble Mobile Bundle 18 will include three games with The Adventure of Poco Eco, Freeze! 2 — Brothers, and Evoland. Out of the three, Evoland is our pick for the best of the bunch as it takes you on an adventure through the history of video games. We mean that literally as the graphics change throughout the ages and so does the gameplay.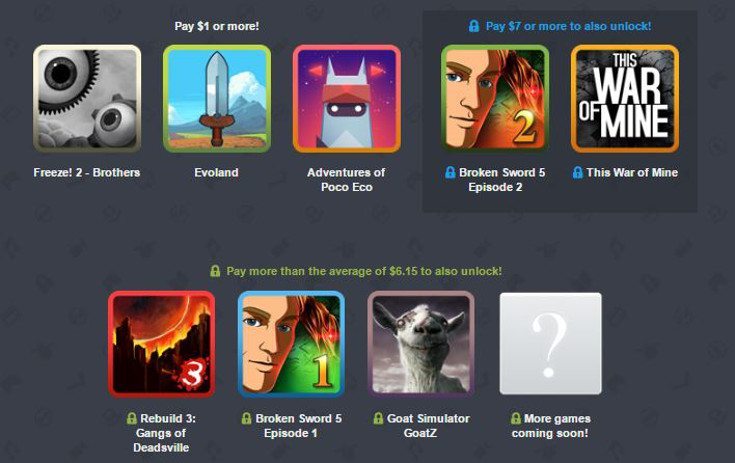 If you're feeling generous and pay "over the average" you'll get Goat Simulator GoatZ, Broken Sword 5 Episode 1 and Rebuild 3: Gangs of New York. The third tier of the Humble Mobile Bundle 18 opens at $7 bucks and will include two more games with the second half of Broken Sword 5, and This War of Mine. The latter is an interesting take on a survival sim, and normally set you back around $14.
We tend to keep up with all things Bundle and can honestly say this is one of the better ones we've seen in the past year or so. You're getting a whole lot of bang for your buck, and there's really not a weak title in the bundle although Evoland and This War of Mine are our favorites by far. At this time, the "average" price of the bundle is set at $6.15, which more games set to unlock next week.