BLU Energy JR has extremely cheap price but specs to match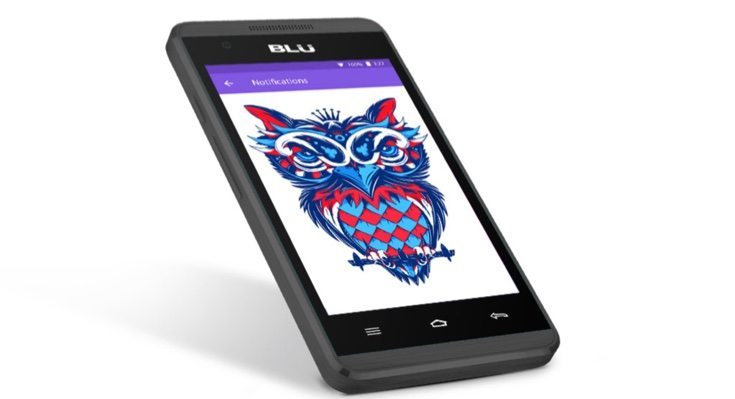 Despite not being a big-name brand there always seems to be interest in new BLU smartphones. We're not sure that will be the case this time around, as the BLU Energy JR has an extremely cheap price but specs to match. Apart from the low pricing it does have one redeeming feature though, as it's claimed to have a battery life of up to three days.
The BLU Energy JR has a 3000 mAh battery to keep the juice flowing, and the company claims that on a single charge it will offer 72 hours of standard usage or 30 days on standby. The smartphone is very affordable, as it's already listed unlocked on Amazon at just $39.99 in black or white colors. Shipping is currently listed at between two and four weeks.
From what we've said so far there may be plenty of people who think the phone sounds almost too good to be true. If you're one of them you might change your mind once we give you the lowdown on specs. The BLU Energy JR has a MediaTek MT6571 dual-core processor and Mali-400 graphics. There's some confusion over storage though as Amazon lists the phone with just 256GB of RAM, and only 512MB of internal storage. However, on BLU's website it's shown as having 512MB of RAM, and 4GB of internal storage, which is more likely to be accurate.
It's not very often we see specs as low-end as this, especially these days. However, we should add that storage is expandable up to 64GB through a microSD card. Further specs of the BLU Energy JR include a 4-inch display with resolution of 800 x 480. It has a 3.2-megapixel rear camera with LED flash along with a VGA front facing camera. Connectivity is another let down as you can forget 4G LTE or even 3G, as the phone supports 2G EDGE. The maker attempts to spin this into a bonus rather than a drawback, pointing to low cost cell phone plans that are available.
As well as dated specs the phone also runs a dated version of Android, namely Android 4.4 KitKat. As far as the design is concerned the phone has a faux leather look on the reverse. While we have been rather scathing about the specs of this new BLU smartphone, it might still be a good option for those looking for a basic handset offering good battery life at a very low price. Could you be tempted to buy the BLU Energy JR?
Sources: Amazon (Black) (White) and BLU
Via: Phone Arena