Moto G4 Play set to arrive this summer with uninspired specs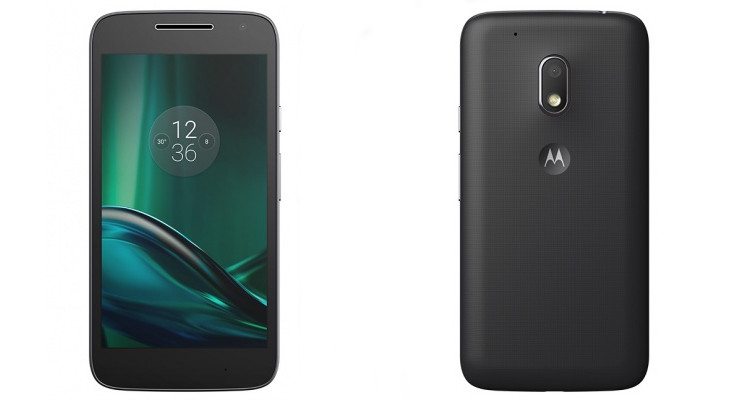 Earlier today Motorola pulled back their technical veil to show off the Moto G4 and the Moto G4 Plus. The Moto G4 Play was also announced, but details were a bit sketchy initially. Now that the dust has settled, we're back to tell you what to expect from the Moto G4 Play release.
The Moto G4 Play completes Moto's three-pronged approach for 2016, and it will be on the lowest tier of the smartphone ladder when it comes to the specifications. It isn't going to be able to live up to its brethren when it comes to power and features, but it should be a fan favorite as the G line has always sold well, especially the low-priced Moto G.
Design-wise, the Moto G4 Play looks like it belongs in the family alongside the regular G4 and the Moto G4 Plus. Things change quickly once you get past the looks as the handset it smaller with a 5-inch panel and has a lesser resolution of 1,280 x 720. That's essentially the same display the company used on the previous model and overall the handset is roughly the same size with measurements of 144.4mm x 72mm x 9.9mm.
Unfortunately, if you were hoping for changes under the hood for the Moto G 2016 aka the Moto G4 Play, you're not going to get them. The handset has a Snapdragon 410 and 2GB of RAM to go along with 16GB of expandable storage. While that should sound familiar to consumers that went with last year's Moto G, the rear camera is actually weaker at 8MP while the front-facing snapper stays the same at 5MP. Other features include Bluetooth 4.1 LE, Wi-Fi, 4G LTE, A-GPS, and a 2,800mAh battery. The Moto G4 Play will run Android 6.0 out of the box, is "splash proof" and comes with two years of Google Photo storage as well.
On paper, the Moto G4 Play is going to be a bit of a disappointment to some. Lenovo kept things "incremental" for the handset this year, and skimped on the innards to boot. That's a move that may cost the company some customers this year as the competition in the budget market is more fierce than ever. As for the Moto G4 Play price, the company hasn't slapped one on the handset yet, but we expect that to change soon as the device is slated to arrive this Summer.