One Tap Tennis lands on Android and iOS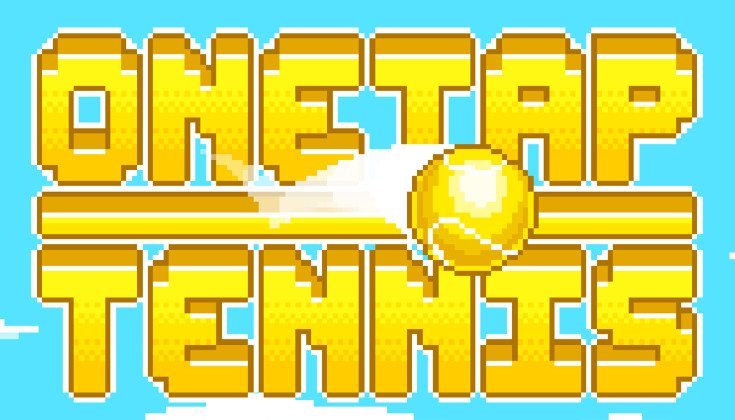 You don't have to look hard to find a "tapping" game in the App Stores, and many of them even involve sports. None have the pizzazz of One Tap Tennis though, which has just landed for Android and iOS courtesy of EA and Chillingo.
Chillingo has long been one of our favorite developers, but you just never know what you're going to get from the company. This time around they've turned to Tennis for inspiration, and we're glad that was the sport they chose. While the One Tap Tennis game is one of the more simpler games you're likely to find, it is extremely addictive and has plenty of cool unlocks as well.
Some games bill themselves as "One Tappers" but One Tap Tennis actually lives up to the billing. There are no special moves to perform or power-ups, you simply need to tap the screen at the proper time to send the ball back towards your opponent. Your goal is to tap the screen in the hit zone, which consists of an orange bar set between two green ones. Each successful strike fills up a gauge, and when it's full, you win the match. That said, if you miss one shot, it's game over.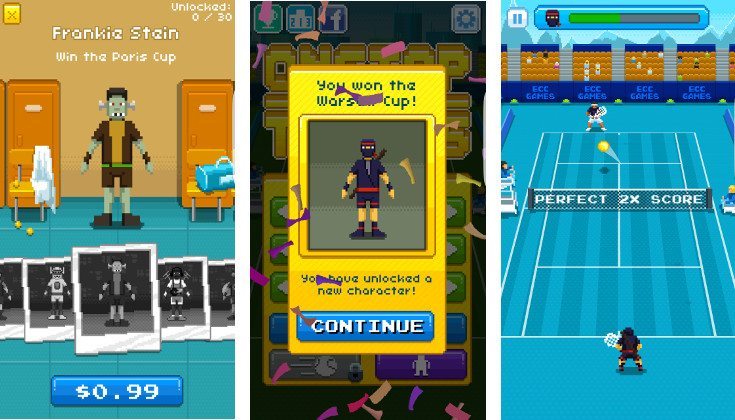 While One Tap Tennis has a simple setup, there is still plenty of content to play through. The game has launched with a "Season" which includes tourneys in 12 different locales. One you get three cups under your belt, World Ranking Matches unlock, but there are plenty of other unlockables as well. You'll get additional characters for winning cups (or can buy them outright) and those pieces can be mixed and matched along with the base parts for your character. There are around 30 characters in all including wacky ones Terry McFly and Eye Hole.
Normally, I'm not a massive fan of one tap or quick-play games, but One Tap Tennis is an exception to the rule. The games are over quickly, and the graphics and overall atmosphere suit the game to a tee. It also doesn't hurt that it's free with a minimal amount if in-app interference. If you're ready to kill the rest of your afternoon, you can pick up One Tap Tennis for free on Google Play or the App Store.