Clash Royale Review – Slinging Cards and Taking Names…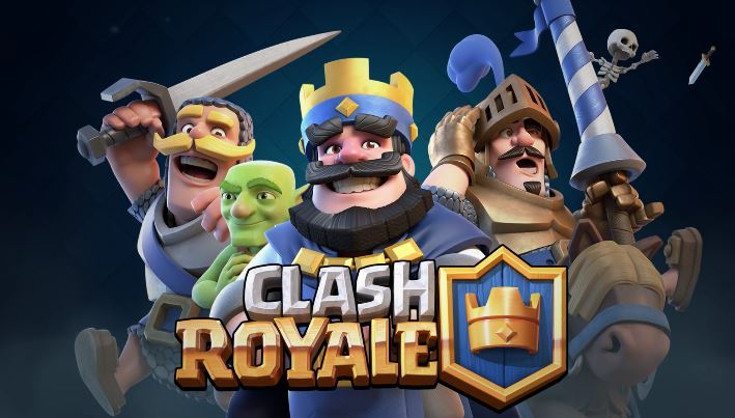 Supercell's Clash Royale has been out for a while, but not everyone has been pulled in by its magical spell. If you're one of those folks, you'll want to keep reading to hear our take on one of the most addictive mobile games around.
Supercell is best known for a little game called Clash of Clans… it's pretty popular. Clash Royale is a spinoff of sorts, so while you'll see a lot of familiar faces, things will be quite different this time around. The developer opted for a lane-based mechanic and multiplayer real-time multiplayer for Royale, and we're pleased to say it's a combo that is extremely effective.
The matches in Clash Royale are over within minutes, or a matter of seconds depending on your opponents Clash Royale deck. You'll start out in Goblin Stadium where you'll learn the ropes, which basically consists of choosing a card and dropping it on your side of the playing field. You do have an Elixer Gauge you'll need to keep an eye on, but the gameplay is simple to pick up on. It's like chess in a sense as you have to decide if you want to counter your opponents move with defense or unleash a barrage of your own.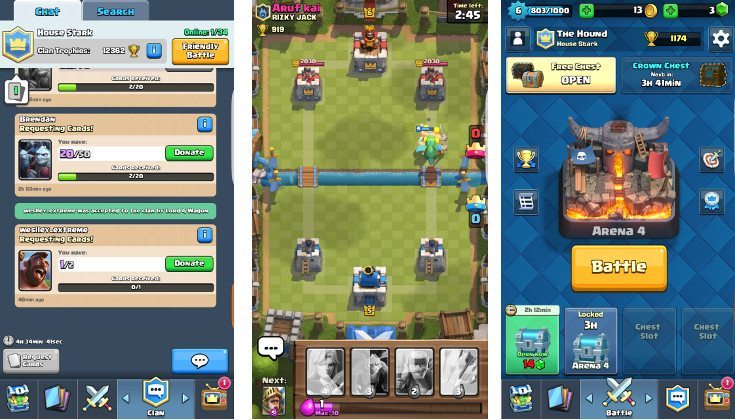 Each player starts a match with three buildings, which consist of two smaller towers and a castle. In most cases, you have to take out at least one tower to clear a path to the castle, and when you take it out, it's game over. Alternatively, the player with the most towers taken at the end of a match (or overtime) wins although you can tie. You'll earn gold and crowns based on how well you did, and this is where Clash Royale works its magic to suck you in.
Blind Box toys are insanely popular, and Supercell draws from that well to relieve you of your hard earned cash in Clash Royale. Your Clash Royale deck is made up from cards that come from chests, and you can't unlock them without waiting for hours through a timer or with gems. You have four chest slots as well, and when they are full, you cannot add any more until you clear out a slot. Therein lies the rub my friends as you need to keep opening chests to build your deck, and while there is no energy gauge, the chest slots slow your progress to a crawl unless you spend some cash.
In-app purchases aside, Clash Royale is full of content. There are currently 8 arenas in the game that unlock depending on your Clash Royale trophy level and 54 cards to unlock. You can also join a "Clan" as well where you can chat or offer up trophies to help out your teammates. You can also request cards from others, which is one way to skirt the evil chest setup in Clash Royale. If you like to watch battles or share your own, you can kill a lot of time in the TV Royale tab as well.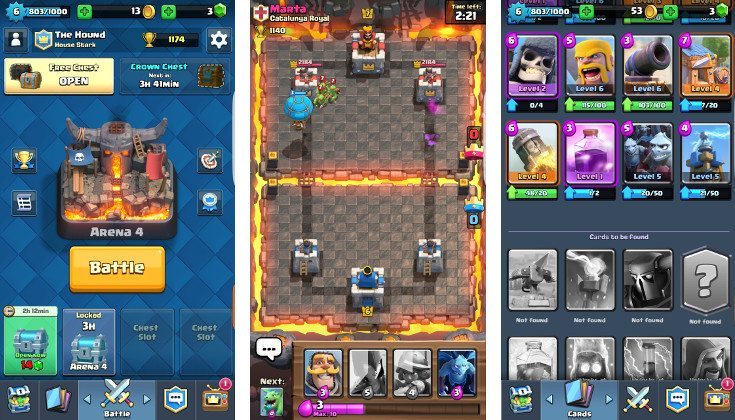 Now back to those in-app purchases. The Clash Royale Card shop has several sections that allow you to buy chests, gems, gold or cards. That said, you can trade gems for gold, which is nice as you'll need plenty of it to upgrade your cards. The most expensive chest will set you back about $20 bucks in real money or 2,800 gems, but contains a whopping 72 Rare Clash Royale cards and 12 Epics to go along with a slew of gold and 300+ cards. As for the cards, they rotate every so often, and there are only three available at any given time.
Freemium games have overrun the App Stores, and while Clash Royale is IAP heavy, it's one of the best games you're likely to play this year. To say it's addictive would be a massive understatement, and it's one of the few games where I've had to constantly remind myself to stop buying gems. The gameplay is fast and furious as well, and I've never had to wait longer than a few seconds for a match. Throw in the fact that you can play as long as you want without stopping, and you have a game that will steal your free time while draining your wallet.
If you're ready to lose yourself in the wild world of Clash Royale, you can scoop it up for free on Google Play or the App Store.