Project Ara release date set for 2017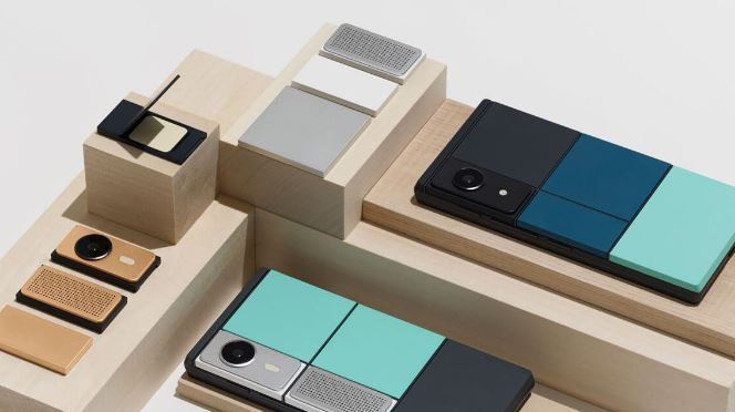 Remember Project Ara? We expected Google to show us something this week at Google I/O, and they did not disappoint. That said, the Project Ara release date is still no closer as we've got a bit of bad news on that front.
Project Ara is Google's attempt at a modular smartphone, and it was making the rounds long before the LG G5 and its friends came along. If the rumor mill pans out, we will also get a modular Moto Z soon as well, but you won't see Project Ara this year. While Google has announced they will ship developmental kits out in the fall, consumers are going to have to wait until 2017.
Google may not have handed out Project Ara smartphones to folks at I/O this year, but they finally put out some new information. The developer's edition that is set to debut this fall will come with a 5.3-inch screen and more than 30 people in the company are already using the handset. Ara is also no longer in part of ATAP either as they've been spun-off into their own division within Google.
At the moment, the current Project Ara prototype has six modular slots that allow you to swap out modules. That said, you will not be able to change out the battery, display or processor on the first generation of the handset as the phone tech is built into the frame. That would obviously change in future versions, but that's where we are at the moment. The "Hot swappable" aspect Ara is still alive and kicking though as you will be able to swap modules on a whim without having to reboot the device.
While it's great to see Ara moving ahead, details are still light on what type of modules we'll see when the Project Ara release date rolls around. Accessories like camera and speaker modules are definitely a lock, and some of the partners mentioned include E Ink, Sony, Samsung, iHealth, TDK, Toshiba, and Panasonic. We expect that list to grow significantly as we get closer to a launch, and it will be interesting to see if other companies with modular products (LG, Lenovo) will join the fray as well.
It looks we'll have to wait a while longer for our modular future to arrive, but it will be well worth it if Google's vision for Ara pans out. While we expect to see similar devices before Ara hits the streets, none have come close to doing what Google's modular smartphone promises, so we just have to keep our fingers crossed they can pull it off without any further delays.
via – Wired