Curved Xiaomi smartphone rumors suggest Dual Edges from LG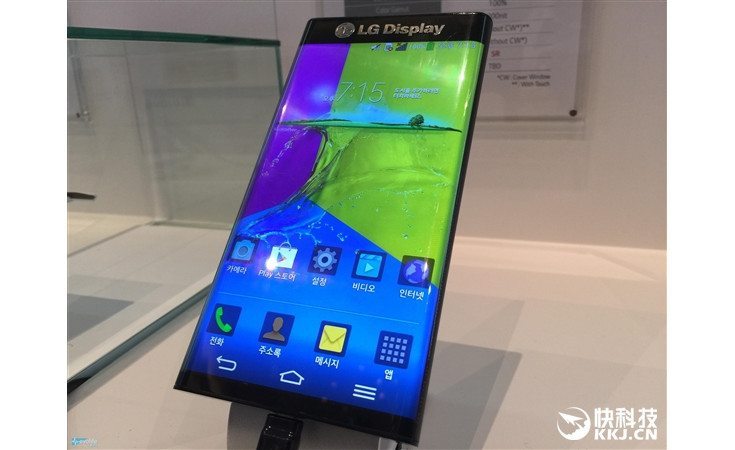 We had hoped to see our first flexible smartphone this year, but all signs point towards 2017. There hasn't been much progress made on the "Edged" front either although rumors of a curved Xiaomi smartphone have appeared again today.
Just last week we touched on a rumor regarding a smartphone we dubbed the Xiaomi Edge. The handset was said to be a competitor to the Samsung Galaxy Edge line and was tipped as having top-tier specs to boot. While today's news doesn't shed any more light on the mysterious device's specifications, we do have photos of a gorgeous edged display from LG.
Samsung and LG Display are two of the main sources for smartphone displays, so it isn't uncommon to find one of the company's panels in a handset from another brand. A new report suggests LG Display will be behind the curves found on the Xiaomi Edge, and it will be of the OLED variety as well. That's no surprise as OLED has become increasingly popular and is a very nice alternative to the AMOLED panels from Samsung.
As for the specifications, nothing was mentioned so it is still rumored to have a Snapdragon 823, 6GB of RAM, and a Dual Camera setup in the 12MP range. A metal shell is a lock considering the overall design, and we wouldn't be surprised to see other flagship features like a fingerprint scanner as well. Unfortunately, the previous rumors suggested we won't see the device until 2017, and today's report hasn't cast any doubt on that release date.
At the moment, if you want an edged device, Samsung is the only way to go. although in this day and age of one-upping your competitor, we are surprised we haven't seen any solid contenders yet. Unless LG drastically kicks up their panel production, we may have to wait a little while longer.
Would you like to see more companies put out edged smartphones similar to Samsung's Edge series?
via – Gizmochina        source: mydrivers