Is This the New iPhone 7?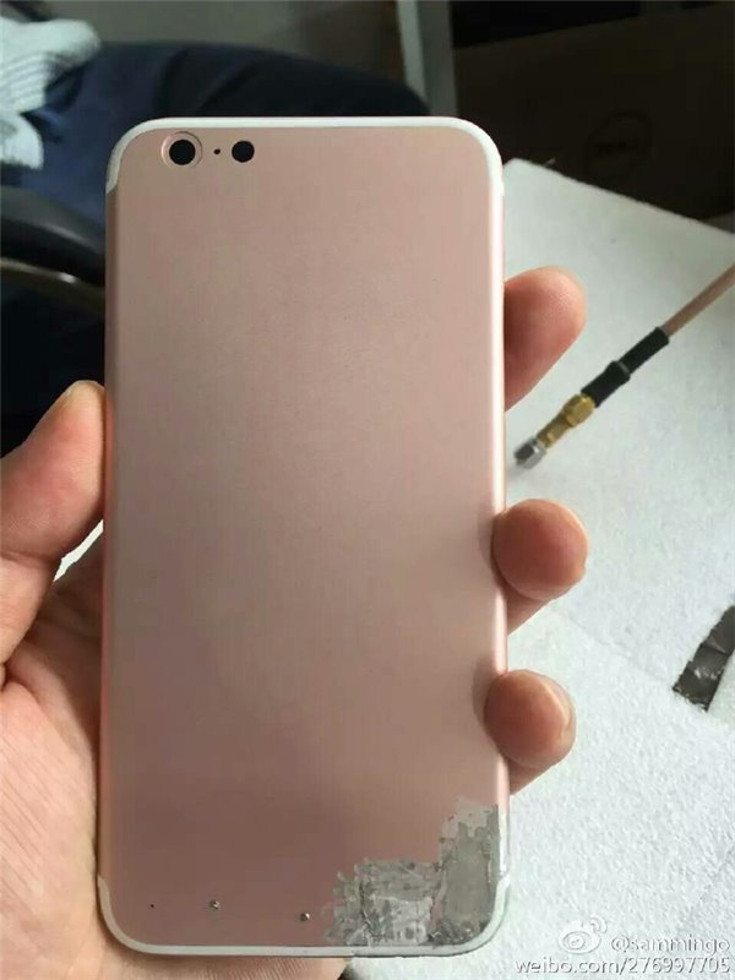 The leak of the day comes from China in the form of a "spy-picture" showcasing the back-panel of an alleged iPhone 7, in a funky rose-gold colorway. Since almost all of our gadgets are developed and/or manufactured in China, it is very probable that the new iPhone 7 will also come from China, hence the leaked picture is within the  realm of possibility/plausibility. The picture represents basically the shell of an iPhone 7 in the rose-gold colorway, meaning that Apple still has a thing for pink in 2016. At a closer inspection, you will notice the redesigned antenna lines, provided the spy-shot is genuine. And corroborating today's leak with OnLeaks's et al from last March, today's picture looks like the real deal folks.
The new design of the antenna lines in this picture is very much in tune with all the previous leaks/rumors about the upcoming iPhone 7, hence at this point in time, we don't have much to argue about in terms of Apple's next smartphone design. Or at least about how the back panel will look like. Another thing to learn  from the leaked picture is that the new iPhone 7 will not feature a dual camera assembly, again, as it was previously rumored. Today's pic shows us a single cutout for the camera on the back panel and another one for the LED flash, meaning that a dual camera thingy will be available, maybe, in the new iPhone 7 Plus.
Historically, Apple launches their new iPhones in September, and according to yesterday's rumors and hopes, we can expect the new iPhone 7 to come with 32 gigabytes of storage as standard. According to IHS Technology's Kevin Wang, Apple will finally ditch the base 16 gigabytes "standard iPhone version" and it will go for 32 gigs of internal storage and 2 GB of RAM. The "educated guess" was made after a thorough supply chain research, but it will be very interesting to see what Apple decides to offer in their new iPhone 7, as the company's stock and sales are dropping.