LYF Flame 6 launched for India at Rs. 3,999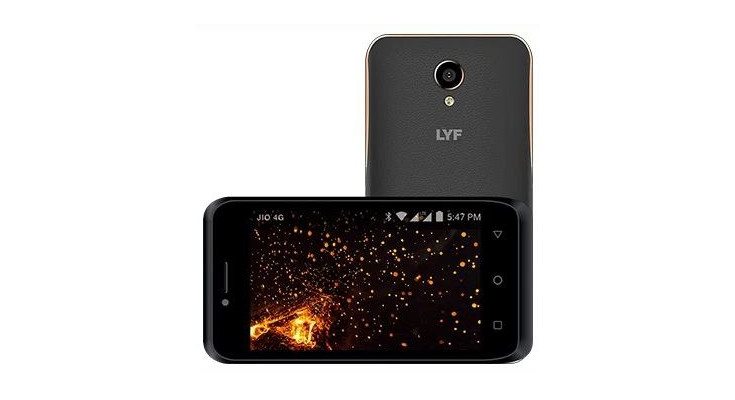 A few months back, we got wind of a couple of new smartphones from LYF and now another one has been launched with the LYF Flame 6.
If you're unfamiliar with the LYF series, it's a brand from Reliance Retail based on the Elemenets as we've seen several Wind and Water devices along with a couple of Flames. While their arsenal doesn't pack quite the punch of other handsets available in the region, they tend to be affordable and have 4G LTE, which is a major selling point in the crowded budget arena.
Now for those specs. You don't want to let the LYF Flame 6 name fool you as despite the "6" the handset is rather small with a 4-inch display sporting a resolution of 800 x 480. Beneath that tiny panel of glass, you will find a 1.5GHz quad-core processor backed by 2GB of RAM, while the storage is listed at 4GB. Thankfully, you can expand it through a microSD card slot (up to 32GB) so you do not have to turn to the cloud right away.
As the LYF Flame 6 is in the budget class, the cameras are going to take a hit so you'll need to make due with 2MP sensors on the front and rear of the handset. That said, all the usual suspects are present in the connectivity department including Bluetooth, Wi-Fi, GPS, and Dual-SIM card slots. As mentioned, the LYF Flame 6 will also have 4G LTE with VoLTE, and runs Android 5.1 out of the box.
On any given week, we will see a dozen or more budget friendly smartphones find their way to India, and the LYF Flame 6 certainly fits that bill. While it's not going to impress anyone with its specs, you will have VoLTE in the region and it will only set you back Rs. 3,999 which shakes out to around $59 bucks in the states. In other words, it's one of the most affordable Android smartphones you can buy with 4G LTE.
via – Phoneradar