Last Guardian Collector's Edition is live on Amazon, release date set for October 25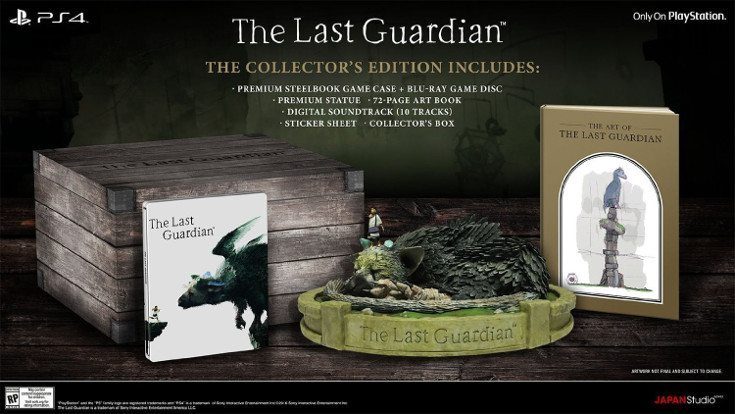 It's a great week to love video games, especially ones that have been rumored for around a decade. The Last Guardian release date is official as of today, and The Last Guardian Collectors Edition is something you are going to want to check out if you've been chomping at the bit to get your hands on Team Ico's next game.
If you have been even remotely involved with the video game scene in the past 10 years, you have probably heard about the mythical game known as The Last Guardian. Well, the impossible came true today at E3 when The Last Guardian release date was announced, and gamers around the world rejoiced. An unexpected surprise was also announced in The Last Guardian Collectors Edition which is chocked full of goodies including one very cool statue.
The Last Guardian Collector's Edition set will come in what looks to be a wooden crate (they can trick us sometimes) that appears as if it were ripped straight out of a creepy old dungeon. Inside the crate, you will find a copy of the game in a fancy Steelbook case, and goodies in the form of a 72-page art book, and a sticker sheet. While we haven't played the game, you can tell it's all about the atmosphere, and you can enjoy that on your own thanks to a digital soundtrack with 10 tracks from the game. The icing on the cake is obviously the detailed statue of the games characters, Trico and The Boy.
If you're going to take a decade to release a game many people thought would actually never be released, you better make a splash and Team Ico has done that with The Last Guardian Collectors Edition set. It's pricey at $129, but well worth it if you've dig collectibles of this nature and have waited this long for the game. We don't know exactly how "limited" this one actually is, but you may want to move quickly as collectors editions of this nature can tend to move fast.
The Last Guardian Collector's Edition