OnePlus 3 Caught Red Handed in newspaper ad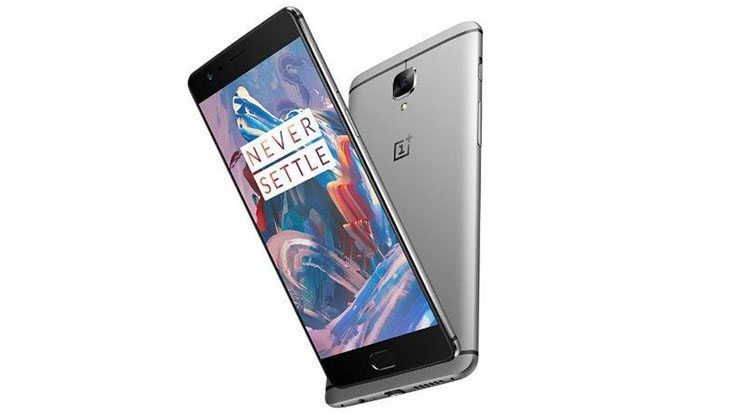 There might not be a single person in India who haven't heard about the Hindustan Times. It is one of the largest circulated newspapers in the country and they've come out with the ad for the OnePlus 3. The thing to note here is that the phone hasn't been officially announced by the company. If this is one of their new marketing techniques, it has surely worked in their favor.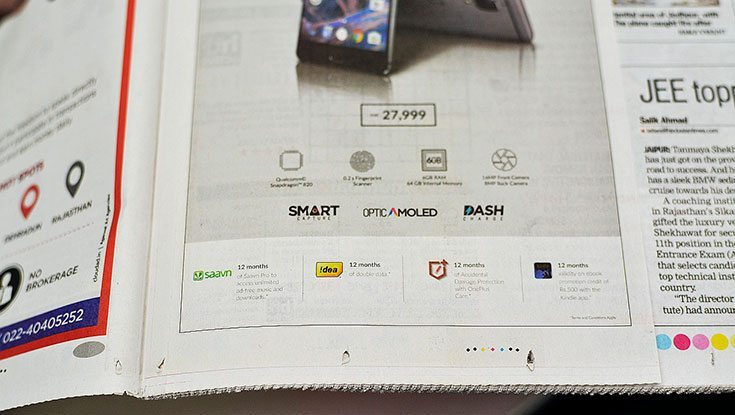 The ad has generated a lot of curiosity and there isn't anything left to be revealed about the phone. The specifications listed in the ad is for the top end model of the OnePlus 3 which comes with a monstrous 6GB of RAM along with the Snapdragon 820 SoC and 64GB of internal storage.
For such amazing specifications, the price is listed at Rs.27,999 which is roughly around $430. Comparing with the likes of Mi5 and the Le Max 2, the OnePlus 3 is priced a tad higher. This might turn out to be a very decisive factor amongst these three phones.
The other specifications listed on the ad shows a very fast fingerprint scanner which unlocks in just about 0.2 seconds, a feature called Dash Charge, Optic AMOLED Display and Smart Capture. Something which looks out of the ordinary is the specs of the camera.
The rear camera is shown as an 8 megapixel shooter and the front camera is shown as a 16 megapixel shooter. This might very well be an intentional mix up to generate publicity and curiosity. Since there is no official confirmation from either OnePlus or the Hindustan Times about this issue it might very well get down to the wire to ascertain the exact configuration of the camera. What do you think about the new OnePlus 3? Will it beat the Xiaomi Mi5 and the LeEco Le Max 2? Let us know what you think!
via – GSMArena