According to Rumor, iPhone 7 Mass Production has Begun at Pegatron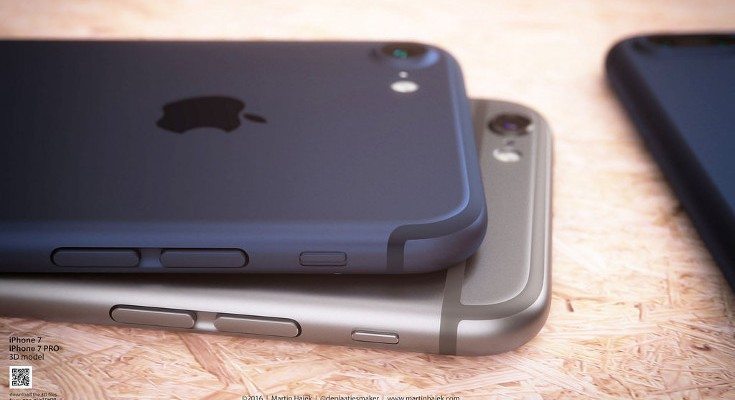 If you're an Apple fanboy, today's piece of intel will put a big grin on your face: according to a tweet made recently by the hugely popular (and proven) leakster  OnLeaks, iPhone 7 entered  mass-production at Pegatron. So, if you were waiting in line for the next "best smartphone in the world" to be summoned in the physical realm, today is a good day for you. Until recently, iPhones and other Apple gear were built by FoxConn exclusively, but now it looks like Pegatron is the new kid on the block. Now, even if the iPhone 7 doesn't look like a huge step forward but more of an incremental upgrade of the 6s, every new release of the Cupertino based tech giant makes headlines.

The Twitter tipster claims that production of the new iPhone 7 started in slow motion, but it's very likely that Pegatron will put the pedal to the metal as the launch date of the new device is getting closer. Historically, Apple reveales their new iPhones in September and that's just 2-3 months away. Another interesting fact: Pegatron only manufactures the 4.7 inches version of the iPhone 7 and according to an earlier leaked info, Apple already requested 78 million units.
Also, it seems that the 5.5 inches version of the iPhone 7 will be manufactured by FoxConn after all. As I am writing this piece, I have no idea who will be responsible for the iPhone 7 Plus/Pro, but my money goes for FoxConn again. Even if today's intel will definitely make some iPhone fans happy, most of us are reserved about the iPhone 7, as it fails to impress from what we know so far, i.e. it doesn't feature any significant upgrade or Earth shattering new technology. According to a previous rumor, even the dual-camera setup was abandoned, due to technological difficulties or things of that nature. However, it's always possible for Apple to hold a few aces hidden inside their sleeve, so let's not anticipate too much, as Apple is known to be quite a trickster.
source:  @OnLeaks Mobipicker