Xiaomi Mi 5s Rumored to Feature Ultrasonic Fingerprint Reader and Pressure Sensitive Display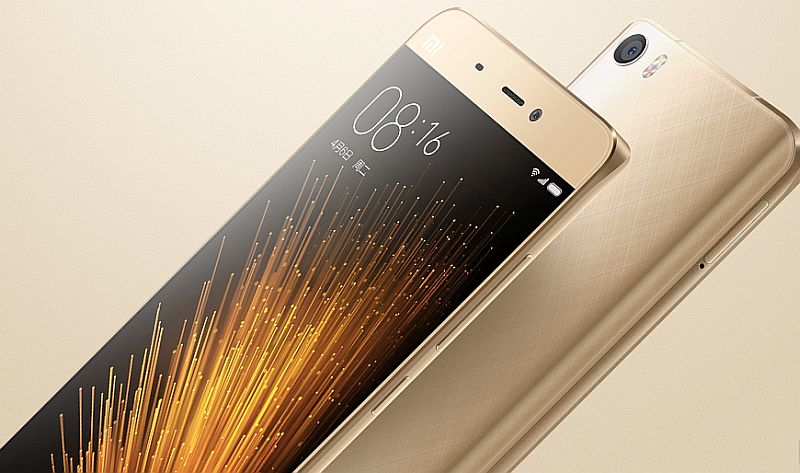 Today's hot rumor comes from China and it's about the upcoming Xiaomi Mi 5s. If you've never heard about this brand, just wait a little: the new and improved  Xiaomi Mi 5s will feature the fanciest specs possible, things like an ultrasonic fingerprint reader and a pressure sensitive display. This is Apple territory folks, I mean these things sound almost like science fiction, right? Well, the 5s has them all, according to the Chinese rumor mill, including a dual-camera setup on the back panel. You know that means war, right Apple?
Ok, I'm just kidding a little; however, the Xiaomi Mi 5s is the successor of the Mi 5, which was released just a few months ago. According to a Chinese media report (read rumor), the updated version of the flagship will hit the shelves by the end of this year and I know that sounds very vague. The aforementioned rumor also claims that the Xiaomi Mi 5s will be built on the chassis of the Mi5, featuring a 5,1 inches wide display with full HD 1080p resolution, but the real differences will be underneath the skin sort to speak.
The most interesting detail is definitely the pressure sensitive display, which looks strikingly similar to Apple's 3D Touch gizmo, which can be found on the latest iPhone 6s/6s Plus or on the Huawei Mate S. Also, the Xiaomi Mi 5s is rumored to pack an ultrasonic fingerprint reader, courtesy of Qualcomm. The current generation of Xiaomi Mi 5 is built around a Snapdragon 820 system on chip, but the report fails to mention anything about the improved 5s's internals. Most probably, the Xiaomi Mi 5s will pack the new-gen SD 823 chipset, that's expected to enter the market in the next few weeks and a generous 6 gigabytes of RAM. Last but not least, there's the dual camera setup thingy, a cool feature that's rumored to be available in the new iPhone 7 and other flagships later this year.
Source: MyDrivers