Samsung Galaxy Folder 2 gets listed with quad-core chip and Android 6.0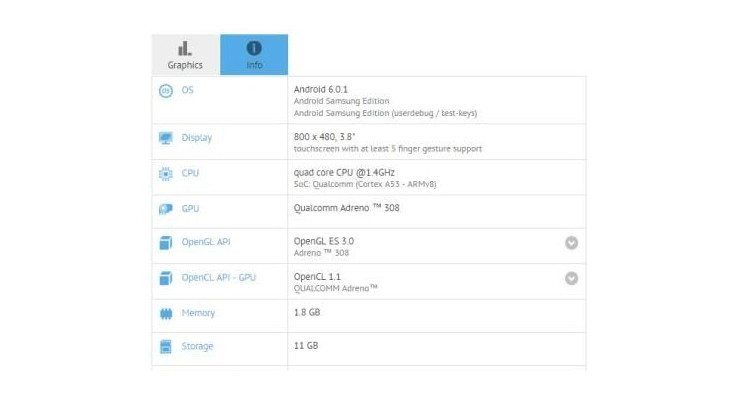 Folding phones or Flip phones are still around, even if we only see a handful of new ones released each year. It appears Samsung has an upgrade in the works for the Samsung Galaxy Folder 2, which has just reared its head on GFXBench.
There was a time when Flip phones were on the end of plenty of jokes, but we have seen several high-powered clamshells roll out over the past year. Unfortunately, the Samsung Galaxy Folder 2 isn't going to be one of them. The follow-up to the original does receive a solid upgrade in several areas though, which means it could be worth a look if the price is right.
The GFXBench listing for the Samsung Galaxy Folder 2 shows a handset with a small 3.8-inch display and a resolution of 800 x 480. While we don't have the overall dimensions, it's going to be small and beneath the tiny panel of glass, you'll find the chip known as the Snapdragon 425. The chip will get a boost from 2GB of RAM, which is an upgrade over the previous model.
In terms of storage, the Samsung Galaxy Folder 2 will come with 16GB, and we'll assume there's a microSD card slot as well. The front-facing camera is listed at 5MP which is better than we expected, while the rear snapper clocks in at 8MP with a Flash. Nothing we mentioned in regards to the connectivity options or other bells & whistles, but it was tested running Android 6.0.1.
The Samsung Galaxy Folder 2 won't be the speediest folder around when it drops, but it will be affordable and the fact it runs Android 6.0 is definitely a plus. The handset should arrive in China sometime in the near future, but its availability for other regions is unknown at this time.
via – Phonearena     source: Priceraja