Samsung Special Affordability Offers gives 10% cash back on Flagships for India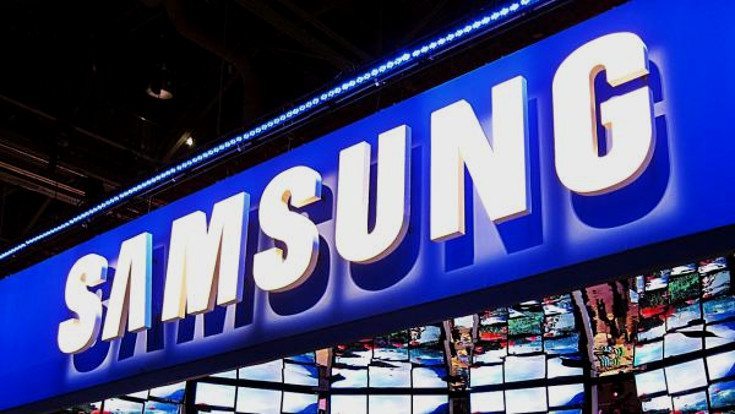 Samsung has made its presence felt around the globe, including mobile hotbeds like India. Their flagships have had a tough road to hoe in the region, however, although the new Special Affordability Offers from Sammy are going to make things considerably easier.
As fun as new flagships can be, they are expensive. Most high-end offering from Samsung are north of $600 and can even go higher depending on the configuration and region. It can be difficult to convince folks to shell out a large sum of money for a handset regardless of where they reside, which is where programs like the Samsung Special Affordability Offers come into play.
Samsung will offer a "Cash Back" promotion for India on their high-end flagships, which currently includes the Galaxy S6, Galaxy Note 5, Galaxy S7, and the Galaxy S7 Edge. Consumers will get a 10% cash back bonus for those handsets provided they use a debit or credit card that isn't issued by Citibank or American Express. In addition to that deal, the company has EMI's for their flagships of 3, 6, 9 or 12-months through debit or credit cards. If you don't have one, you can opt for a 10-month deal through Capital Finance or Bajaj Finance.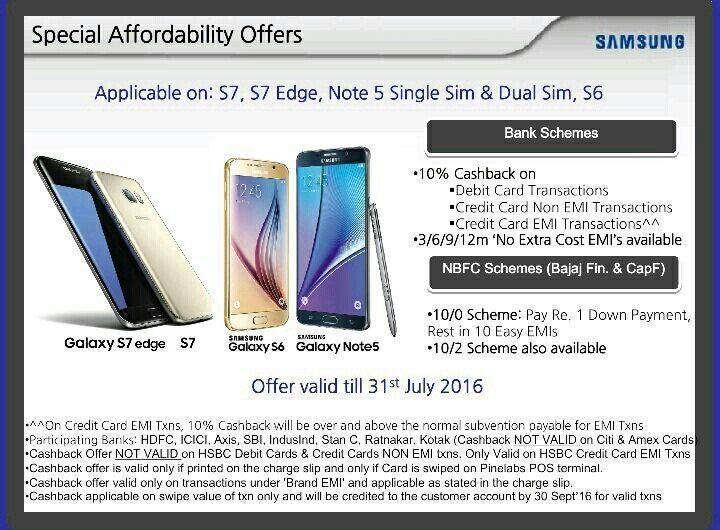 Sammy's new promotion for India is live and runs from now until July 31st with the Cash Back bonus coming back to your account by September 30th. It's a move that could certainly help the company push a few more flagships in the region although it will be interesting to see if they offer up anything similar with the new Galaxy Note 7 Edge arrives as it will be one of their most expensive flagship yet.
via – SamMobile      source: Mahesh Telecom