Nubia N1 specs leaked ahead of an official unveiling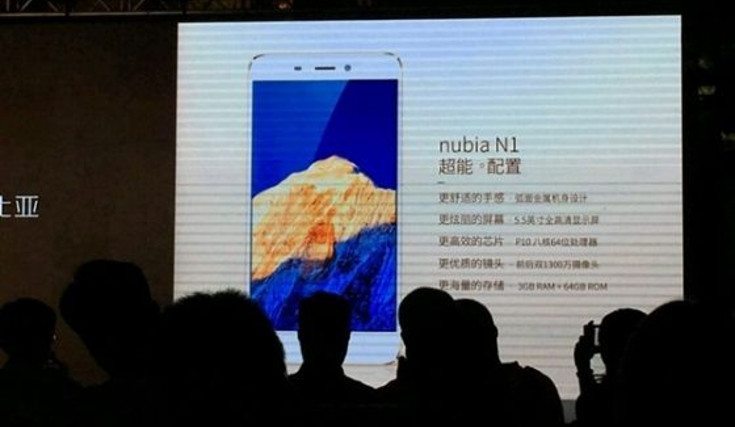 Weibo has become the go-to place for smartphone leaks from the Far East, and today we've got a doozy involving a new handset from the Nubia lineup. The Nubia N1 has reared its head, and we have got the scoop on the specs.
The smartphone leaks we cover come from various sources far and wide, but most are of the unofficial variety. Occasionally, someone high up in the food chain will let a photo or spec sheet trickle out although that does not seem to be the case today. While the company was showing off their upcoming handset, someone took several sneaky photos of slides showing the unannounced smartphone known as the Nubia N1.
We hadn't heard anything about the Nubia N1 until today, but it looks to be a device in the mid-range class. The smartphone will sport a 5.5-inch display featuring a resolution of 1,920 x 1,080 and pulls its power from a MediaTek Helio P10. The chip will get a boost from 3GB of RAM, while the storage is listed at 64GB, but with no mention of a microSD card slot at this time.
While we know the Nubia N1 will have cameras on the front and back, there weren't listed in the slides although it appears to be a large one on the backside. Connectivity options are up in the air, but we assume 4G LTE will be a lock along with the usual suspects like Bluetooth and Wi-Fi. Yes, the details are a bit sketchy at the moment aside from the battery, which is large at 5,000mAh.
We don't have a clue when the Nubia 11 will be officially unveiled or if it will see a wide release. It could be a popular choice due to the $255 price tag, so we'll keep you in the loop as more details come to light.
via – Mobipicker