Sharp Aquos K SHF33 Flip Phone launches in Japan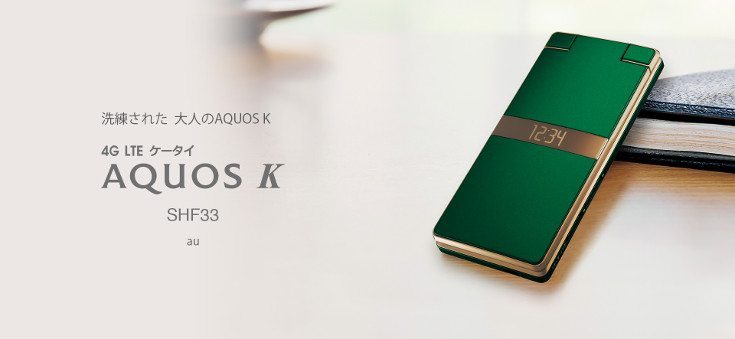 The Aquos lineup has been one of the more interesting lines to follow over the past few years. Their products are usually cool, but can be difficult to get. If you dig the old flip phones, you may be envious of the Sharp Aquos K SHF33, which is set to debut in Japan.
We've said it before, and we'll say it again… the flip phone will never die. While it may never make a full comeback, companies are still releasing clamshells with some frequency. The latest company to join the club is Sharp with the newly announced Sharp Aquos K SHF33. It's not as beastly as some of the more high-end flip phones we've seen, but it will certainly get the job done and look good doing it.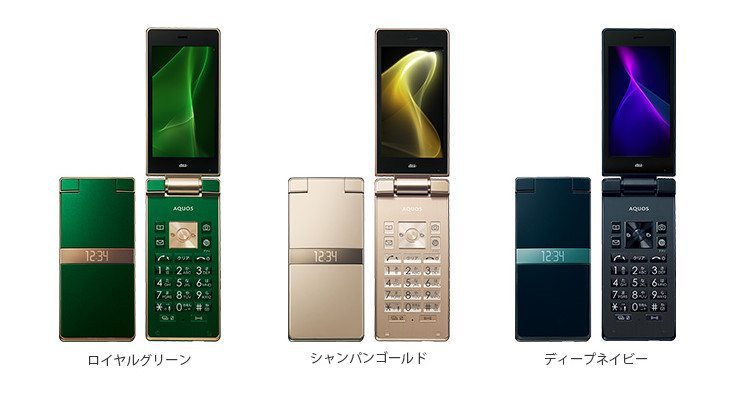 The Sharp Aquos K SHF33 may be a flip phone, but it has some class with a sleek colored shell and a band around the outside lid that displays the time. It's far from large measuring 113mm long by 51mm wide, but it is rather thick at 16.9mm due to its design. The display is small at 3.4-inches with a resolution of 540 x 960 and takes advantage of PureLED tech.
As for the innards, a Snapdragon 410 will power the Sharp Aquos K SHF33 along with a bit of help from 1GB of RAM. The storage is listed at 8GB but thankfully expandable through a microSD card slot. Oddly enough, the rear camera is quite nice with a 13.1MP CMOS sensor featuring NightCatch and real-time HDR. Other features to note include the IPX5/IPX7 and MIL-STD-810G certification, Wi-Fi, Bluetooth, VoLTE, and a 1,410mAh battery. The Sharp Aquos K SHF33 is listed with Android 4.4.
At the moment, we have no idea if a variant of the Sharp Aquos K SHF33 will end up in other regions as it's set to hit Japan in on July 6. We couldn't dig up any info on the pricing, but it will be available in Navy, Gold and Green.
via – blogofmobile