HP Elite X3 price expected to begin at €699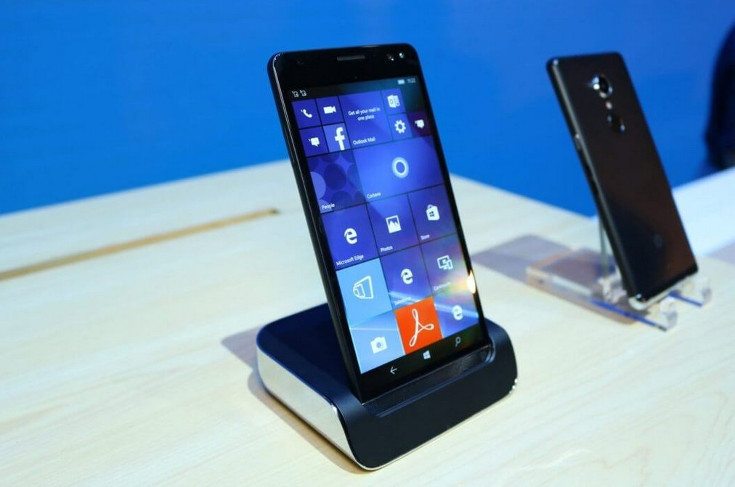 If you're waiting for a high-end Windows handset, your wait is almost over. The HP Elite X3 is set to debut soon, and the HP Elite X3 price is expected to begin at €699.
The Windows mobile platform hasn't necessarily taken off, and there's a good reason for that. The hardware has been lacking (along with the apps and games) compared to handsets from Android manufacturers and Apple, which has put a damper on things. While we don't know when or if the app situation will be rectified, things are looking up on the hardware side of things with devices like the HP Elite X3. The powerful device is one consumers have been waiting on, and if a new report is legit, the HP Elite X3 price is going to be quite nice for what you're getting.
A rumor from Italy has put the HP Elite X3 price at €699 out of the gate with an expected release date of September. While that isn't cheap, you are getting a Windows handset with a Snapdragon 820, 4GB of RAM, and a 5.96-inch QHD panel. That's just the tip of the iceberg for the device, as it has almost anything you could want from a flagship in 2016. Apparently, there will also be a bundle offered up by the company, which a price tag of €1,200. While that is enough to make some folks faint, it's said to include the handset, a Continuum Dock, and the HP Mobile Extender.
If the HP Elite X3 price holds up, it will be one of the more expensive smartphones on the market at €699, which shakes out to around $772 or Rs. 51,860. It may seem a bit steep, but should be well worth the price if your loyalties are with the Windows Mobile OS.
Are you looking forward to the HP Elite X3 release or have you already settled on another handset?
via – WinBeta    source: TheWinDose