ZTE Axon 7 release date set for July 27 as Pre-Orders begin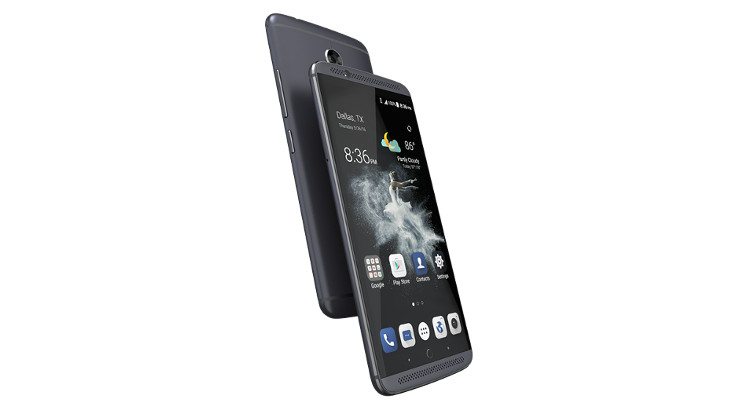 Looking for a flagship in the states that won't bust open your piggy bank? Well, you need look no further than the ZTE Axon 7, which has just gone up for pre-order for consumers in the U.S.
We learned the ZTE Axon 7 was headed out into the wild back in May. While we still had a few questions left unanswered at that time, things have become clearer today. The ZTE Axon 7 release date is set for July 27th for U.S. consumers, and as of today you will be able to head over to the usual online retailers and put one up for pre-order. As a refresher, let's take a look at those ZTE Axon 7 specs once again…
The flagship class of 2016 all have a few things in common and the ZTE Axon 7 is no different. It too has the popular Snapdragon 820 under the hood along with 4GB of RAM. Unlike some of its similar priced competitors, it also has a 2K AMOLED panel measuring 5.5-inches. 64GB of (expandable) internal storage, a AKM 4961 Hi-Fi chip and an AKM 4490 Audio amp round things out for the innards.
The ZTE Axon 7 has a slim metal shell and on its backside you'll find a fingerprint scanner to go along with a 20MP rear sensor. The front-facing snapper is more than sufficient as well at 8MP. One cool carryover from the Far East comes in the connectivity department as the Axon 7 will apparently keep its Dual SIM card slots. A large 3,250mAh battery with Quick Charge 3.0 and Android 6.0 round things out for the ZTE Axon 7.
If you're interested in giving ZTE's new flagship a whirl, it is available to pre-order through ZTE, Best Buy, Amazon and various other retailers in the states. The ZTE Axon 7 price is listed at $399 unlocked, and will begin shipping out on July 27.