Samsung Gear IconX Wireless Earbuds Available for a Whopping $195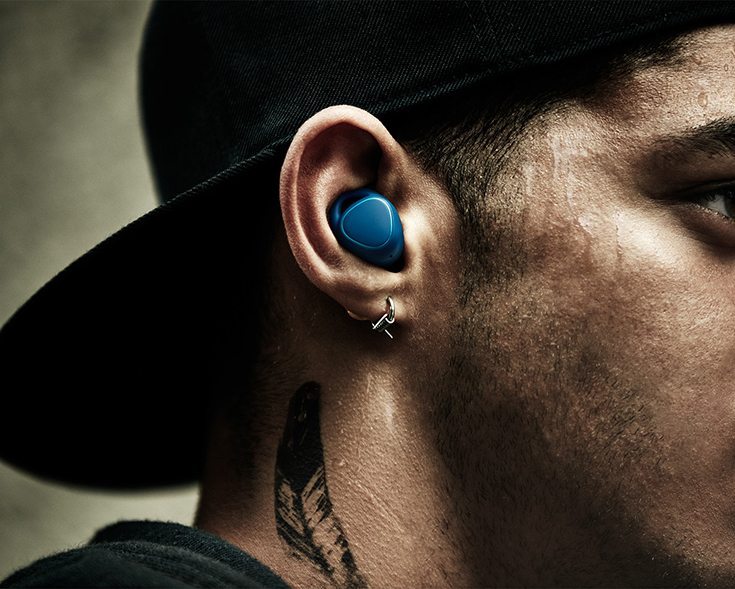 Samsung had announced Gear Fit 2, the successor of their very successful Gear Fit fitness band, on June 2nd. But they also announced something fascinating. Along with the Gear Fit 2, they made a revelation regarding the Samsung Gear IconX wireless earbuds targeted at fitness enthusiasts. Even though they didn't divulge any details regarding its availability back then, they have announced today that it will be up for grabs starting this week. It will be only available in South Korea initially, and the US in August, but might be available globally later on.
Samsung Gear IconX earbuds are completely wireless. They are tiny earbuds that can go right inside the ear lobe. It comes with different sized ear tips so that it can fit earlobes of any size. It can be synced with your smartphone and has an in-ear voice guide for tracking various stats.
The most impressive thing about these little bad boys is that they come with an internal memory of 4GB that can be used to play songs. The sleek looking case that it comes with doubles up as a charger too. The earbuds can be tapped for various controls.
For example, a single tap can be used for playing and pausing, double tap for next song and answering calls, triple tap for previous track, swiping for changing the volume and tap and hold for menu readout. Now that is one impressive set of earbuds that you can get.
The earbuds are available in white and black from tomorrow, from SamsungWA.com. If you want to go buy it from their Digital Plaza store, you will have to wait till the 16th of July. The blue variant will be available starting from next month.
But wait a second, how much does the Samsung Gear IconX cost? It is available for a whopping KRW 220,000 (around $195). But for a set of earbuds that has 4GB of internal memory, sensors, and capacitive touch, you can't complain. Would you buy earbuds for nearly $200? Let us know in the comments section below!