Kyocera Hydro Shore now available through AT&T GoPhone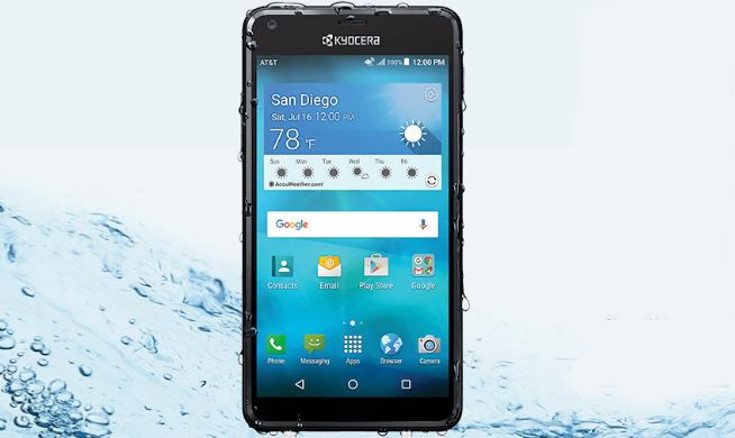 Kyocera has just unveiled a new handset for consumers looking for a pre-paid option. The Kyocera Hydro Shore has launched through Wallyworld for folks that want to roll with AT&T's GoPhone program.
Kyocera has been cranking out smartphones for years, and while they don't tend to get a lot of attention, they do perform admirably in the wild. Earlier this year we took a look at a Solar Charging smartphone from the company, and while the Kyocera Hydro Shore can't pull off that technological feat, it is waterproof, cheap, and has 4G connectivity.
The Kyocera Hydro Shore is an average looking handset that is built for the budget crowd. That means it's going to be lacking in the specs department, so you'll get a 1.1GHz Snapdragon 210 and 1GB of RAM to go along with 8GB of internal storage. The display is listed at 5-inches with a resolution of 960 x 540 and it measures 139mm x 72.1mm x 9.9mm.
On the rear of the Kyocera Hydro Shore, you will find a 5MP camera with an LED flash. The front-facing snapper is listed at 2MP, while the connectivity options will include Bluetooth, Wi-Fi, GPS, and 4G LTE. Other features to note are a microSD card slot, the IPX5/7 tag, and Wet Touchscreen tech which allow you to use the smartphone with slippery digits. The battery powering the show is a 2,160mAh juice box and the OS is listed as Android 5.1 Lollipop.
If the Kyocera Hydro Shore clicks your clock, you can scoop one up from Walmart for the AT&T GoPhone program. The smartphone is an exclusive through the retailer and carries a price tag of $79.99.