Huawei Honor EDI-AL10 hits TENAA with Gigantic Display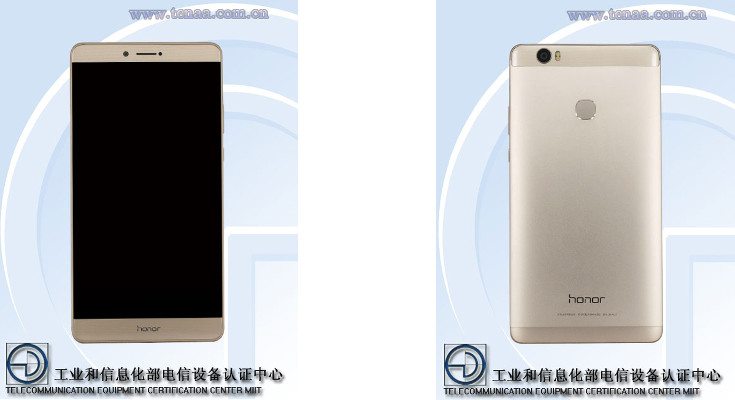 It seems like we don't go more than a few days without covering something from Huawei or in this case, their Honor series. The Huawei Honor EDI-AL10 has just passed through the gates of TENAA, and we're here to tell you what you can expect from this very interesting smartphone.
We often joke about smartphones having displays that go past the 5.7-inch phablet range, and it's not unusual at all to see a handset 6-inches these days. When it goes past that, things get a bit unwieldy for most folks as it's more of a tablet than a phone. Apparently, nobody told Huawei that as the Honor EDI-AL10 is going to roll out with a ginormous 6.6-inch display.
While 6.6-inches isn't the largest smartphone display we've seen, the Huawei Honor EDI-AL10 will have one of the sharpest thanks to a resolution of 2,560 x 1,440. That's unexpected given its size, and the same can be said for the rest of the Huawei Honor EDI-AL10 specs which include a 2.5Ghz octa-core processor and 4GB of RAM. Storage won't be an issue with 64GB under the hood, and the camera combo is solid at 13MP in the rear and 8MP up front. Last but not least are a fingerprint sensor, 4,400mAh battery, and Android 6.0.
We could be far from an official announcement for the Honor EDI-AL10… or maybe not. The device could be the Honor Note 8, which is tipped for a release in the very near future. Given the specifications, it will certainly be one to watch if that's the case.
via – GSMarena     source: TENAA