Moto Z and Moto Z Force Now Available on Pre-Order on Verizon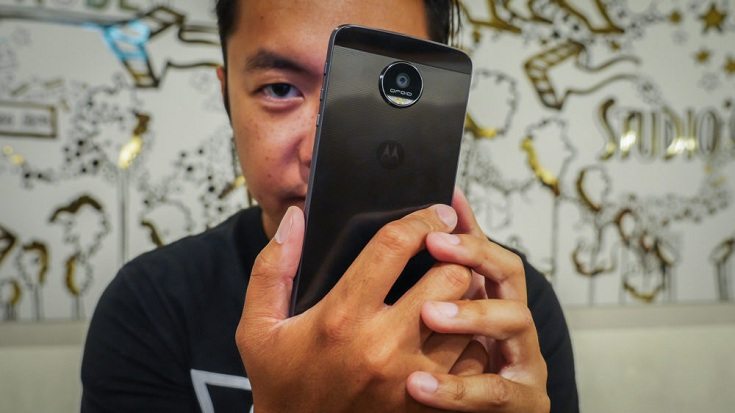 Good news for US customers: the long wait for Moto-droids is over, as the brand new Moto Z and Moto Z Force (Droid Edition) are now available exclusively on Verizon on pre-order starting from like…now. If you hurry up and pre-order today, you'll be getting yours  in selected Verizon stores exactly one week from now, on July 28th. But wait, there's more! Together with these two droids, you'll be able to put your greedy little hands on Moto Mods and acquire the taste for modular capabilities!
Let's take a look at what's in the store for you, literally: the Moto Z Droid Edition, remember, available exclusively on Verizon, comes with a pretty hefty price tag of $624 if you're ready to pay full price upfront. The alternative is to pay for it in installments, i.e. $26/month for 2 years. The Moto Z Force Droid Edition will drain $720 from your bank account ( or $30/month for two years). This baby offers more battery (3500 mAh), a different/better camera setup and a shatter resistant display for its 5.5 inches wide QHD AMOLED screen.
Each  of these cool droids also  comes with the hot-swap feature, i.e. you'll be able to enhance your Moto-droid experience via Moto Mods, which offers you a variety of options for making your life more enjoyable. For example, there's a JBL SoundBoost Moto Mod that costs $79,99 and it works by enhancing your  audio experience via a dual speaker setup, an extra 1000 mAh battery to keep the music blasting all day and a kickstand.
There's also a Moto Insta-Share DLP which transforms your Moto-droid into a portable projector. This Moto Mod will cost you $299,99 and it offers a complementary 1100 mAh battery. Last but not least, you can buy quite a few battery enhancing mods, from brands like Kate Spade, TUMI or Incipio, whose prices range from $60-$90 and they offer up to 2200 mAh of extra-juice for your droids.