Samsung Exynos 8895 to be featured inside the Galaxy Note7?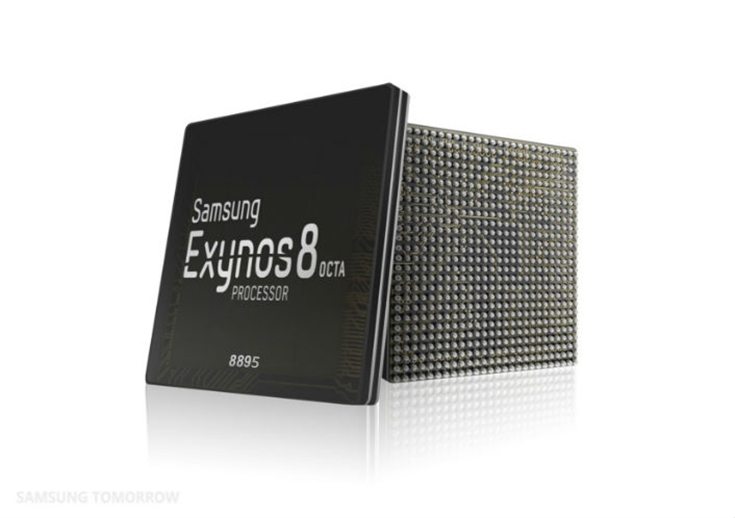 It seems to be the time of the year for brand new flagship chipsets. The first one to come out was Snapdragon 821 from Qualcomm. Even though it is pretty much same as the 820, it offers a 10% increase in performance. Just recently we had MediaTek's COO announcing their flagship SoC, the Helio X30 which will be out early next year. Yesterday we had reports of Qualcomm's successor to the Snapdragon 820, the Snapdragon 830, which will also be available early next year. The latest entry to this list is the Samsung Exynos 8895 which is their unannounced chipset.
The Indian import/export website, Zauba, has listed the latest chipset from Samsung. The shipment is arriving from South Korea via Bangalore Air Cargo and a large number of units have come in. Samsung has 2 manufacturing plants in India, so this might be for their latest flagship, the Galaxy Note7.

Earlier prototypes of the Galaxy Note7 showed the Exynos 8890 which is their top-of-the-line chipset as of now. It is also present on the Galaxy S7 and S7 Edge as well. Whether the Galaxy Note7 would come with the Exynos 8890 or the Exynos 8895 is still unknown!
Just like the Snapdragon 821, Samsung Exynos 8895 won't be their next major chipset after the 8890. Similar to the SD 821, the 8895 may offer a slight bump in performance while keeping the architecture similar to its predecessor. We expect a major announcement from Samsung in the next few weeks about their flagship chipset that will be present inside the Galaxy S8.
The rumors regarding the Galaxy S8 are already flooding in but the most prominent of them all is the presence of a 5.5-inch 4K display that will improve the VR experience drastically. Do you think the Samsung Exynos 8895 will be present in the Galaxy Note7?
via – Phonearena
Source