Huawei Honor Note 8 Launched Officially, Honor 5 Play To Arrive Soon With a $90 Price Tag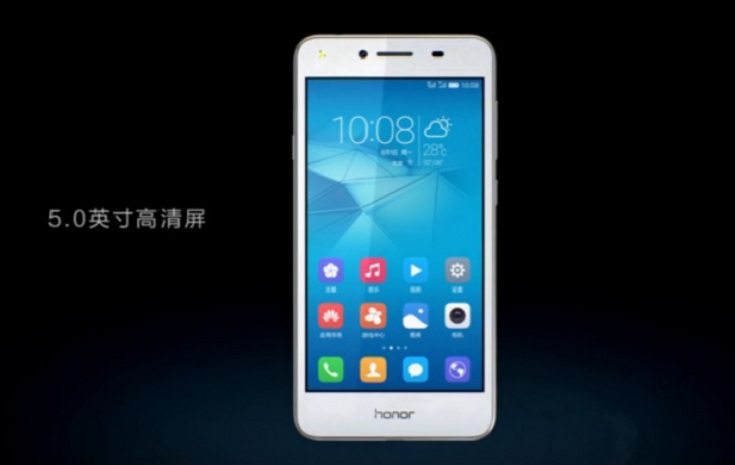 Things are moving in a big way for the Chinese tech giant, as today's the day when the flagship Huawei Honor Note 8 was finally unveiled, together with its cheaper yet equally honorable brother, the Honor 5 Play. I wrote an article a few days ago about the upcoming mammoth, i.e. the Honor Note 8's official launching date, together with some tech specs and a mention of its huge 6.6 inches wide display and powerful hardware. Today the news about the giant were confirmed officially, as the state of the art phablet  Huawei Honor Note 8 went on pre-order for $345/CNY 2299 for the 32 gigabytes version.
If that's too much for your money, don't worry, you can opt for the upcoming Huawei Honor 5 Play, which comes with the incredible price tag of $90. Indeed, you can't expect high end features for a low-end price, but the Honor 5 Play is the proud successor of 2014's Huawei Honor 4, which was also extremely cheap yet pretty cool for an entry level droid. The new Huawei Honor 5  Play will feature a 5 inches wide display of HD/720p resolution, an 8 megapixels main snapper on the back panel and a petite 2 megapixels secondary camera for video calling and selfies, a dual LED flash, 2 gigabytes of RAM, 16 gigabytes of internal memory capacity and a 2200 mAh power plant.
It doesn't sound that bad considering the price, does it? But wait, there's more good news: the Honor 5  Play will run on a MediaTek MT6735 system on chip, which translates into a quad core architecture with Cortex A-53 processors clocked at 1.3 GHz. Despite its incredibly low price, this little droid supports 4G/VoLTE networks and comes with dual SIM capability. Compared to the previous gen (the Honor 4), the Huawei Honor 5 Play is a huge leap forward, offering more processing power, more RAM and a bigger battery, together with a very affordable price tag. Basically, these are the ideal ingredients for a top seller in emerging markets and I bet the Honor 5 Play will be a hit.