Samsung Galaxy Note 7 Unboxed ahead of Launch, S Pen, 64GB storage and more confirmed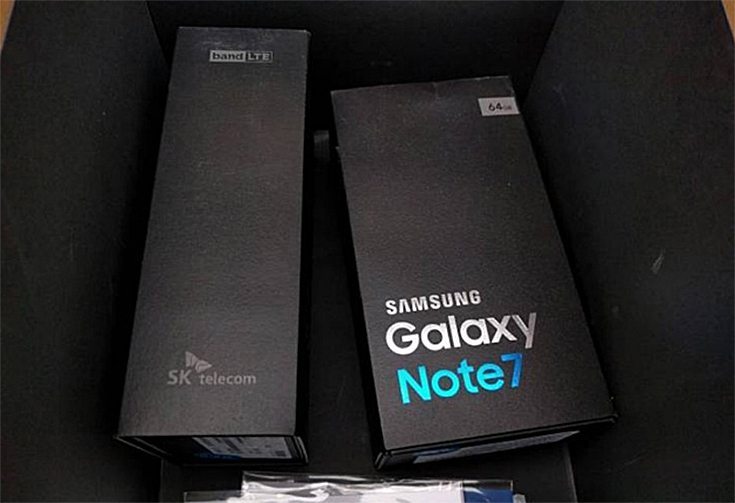 Today is the big day that we all have been waiting for. All the rumors and leaks regarding the Samsung Galaxy Note 7 will be put to rest today as we are approaching the launch event which is just a few hours away. Even though most of the specs have already leaked and we have trusted leaksters confirming them, we haven't received a concrete word from Samsung. Their recent ad was beating around the bush regarding some features but now we have the original Samsung Galaxy Note 7 including its box pack.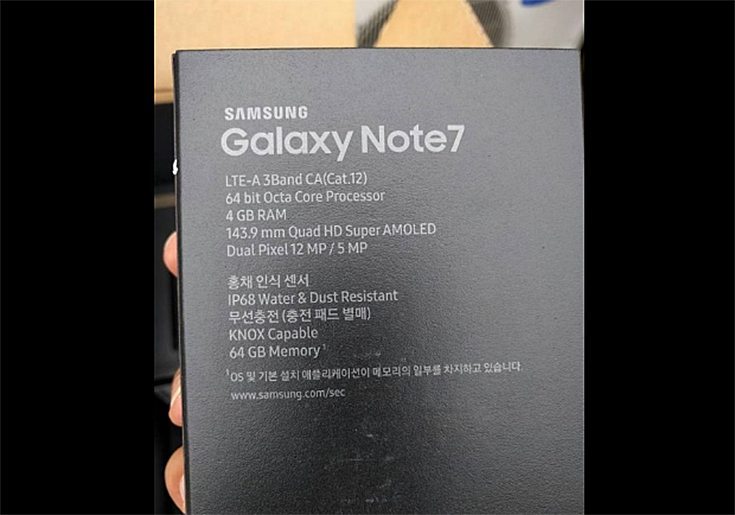 The box pack is of the Korean version of the phone as it has SK Telecom printed on it, who are one of the major carriers in Korea. Behind the box, we have confirmation of most of the specs of the phone. The processor is listed as a 64-bit octa-core processor. This is because the Korean variant will come with the Exynos 8890 or 8895 while the US version may come with the Snapdragon 820 or 821. A picture also shows the three different color variants. The screen has some sort of protective film over it which is causing the glare in the photos.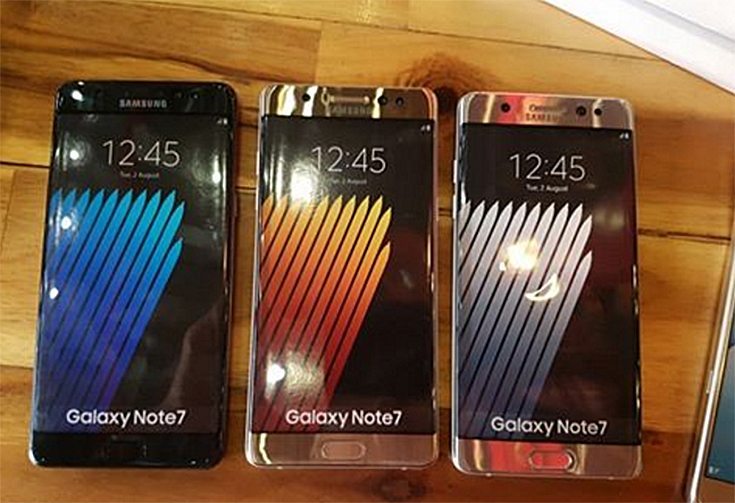 Speculations were rife about the phone coming with 6GB of RAM, but sadly there is only 4GB of RAM, which in my opinion is more than enough. Another interesting point to note is that the Samsung Galaxy Note 7 will come with 64GB of base storage. This was something many users wanted to see in the phone and Samsung have gone ahead with it.
Also shown on the rear side is the IP68 certification that the Samsung Galaxy Note 7 has. The phone can be submerged underwater for at most half an hour to a depth of up to 3 feet and even the S Pen can be used underwater. The AMOLED display has a diagonal of 5.665-inches which is roughly 5.7-inches and it comes with a Quad HD resolution.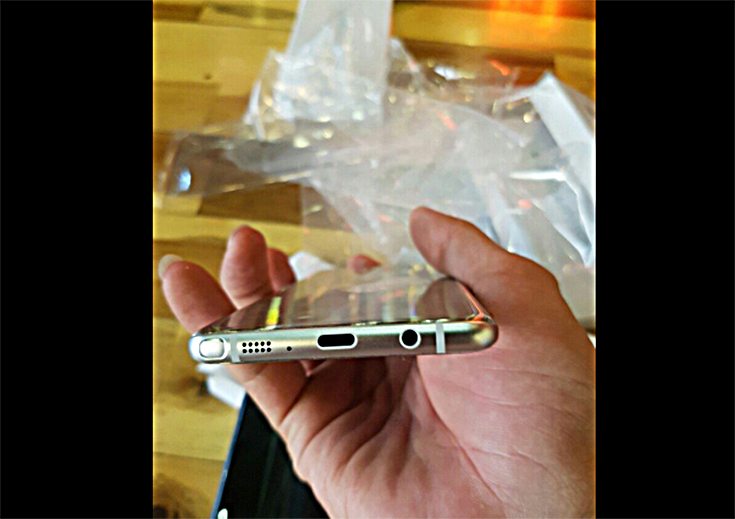 A picture of the bottom of the phone shows the USB-Type C port and the much-talked about S Pen. What we don't see in the pictures is the latest Blue Coral variant. We'll have to wait a bit more for this one as it is the flagship color that Samsung is planning to launch this year.
via – Phonearena
Source