Upcoming Meizu M1E Will be Able to Control you Car, According to Leaked Info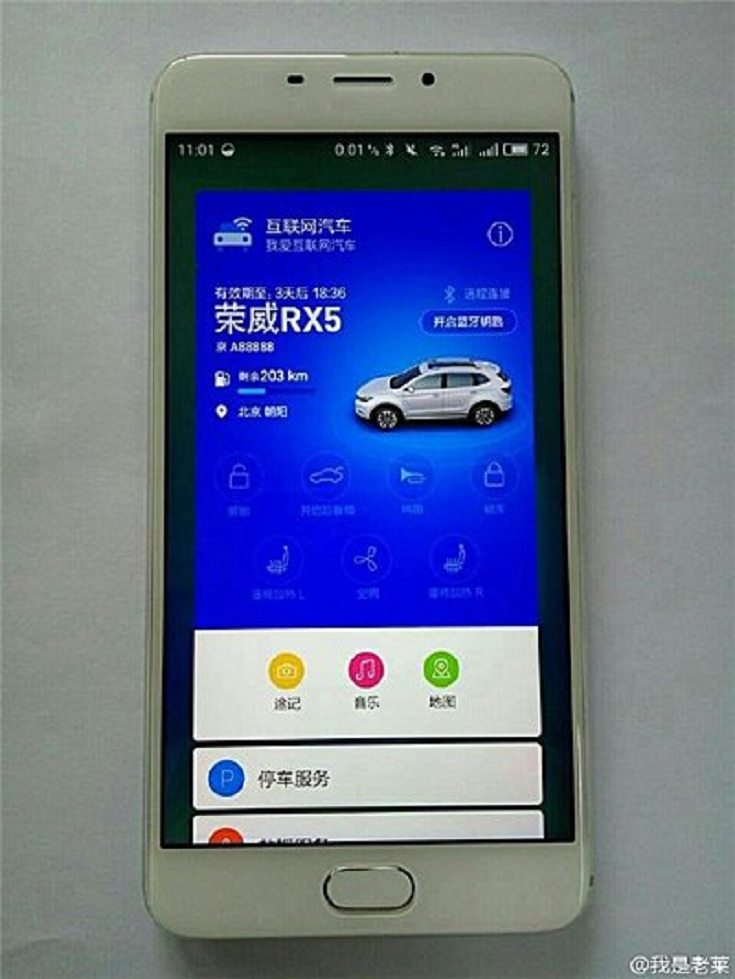 Nowadays everything revolves around remote control possibilities, ranging from opening your garage door or starting your central heating using your smartphone to, take a load of this, controlling your vehicle using your mobile device, in our case the soon-to-arrive Meizu M1E. If you're not familiar with this baby, just check out one of my articles from a couple of days ago in which I showed you a leaked photo of the smartphone and revealed some of its specs.
The Meizu M1E is very close to its official announcement and today's piece of intel is about the smartphone's capability of controlling your car by remote. If you're not really sure what that means in real life, just do a quick search on the internet about hacking cars by remote, you'll find some articles that will make your skin crawl. Since almost anything in a car works by wire nowadays, i.e. it's controlled by electrical motors and computer chips, hacking (black hat) or controlling (white hat) your car by remote is very possible and it was done.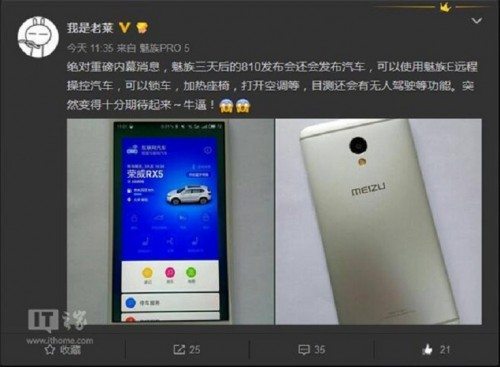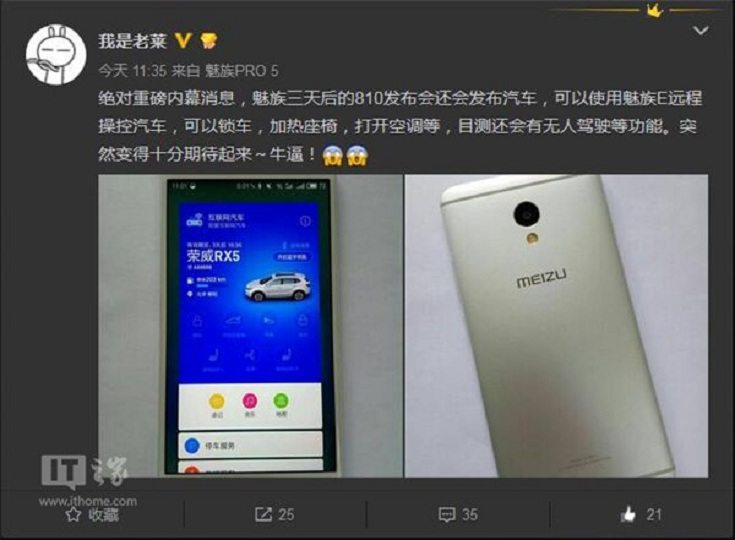 Now, speaking of  news, the Meizu M1E which will may come with the Blue Charm E moniker is supposed to allow you to control your car by remote using the smartphone like a remote-control or something of that nature. According to the leaked info, the Meizu M1E can be used to unlock your car doors, heat up the seats or control your car's AC unit. It sounds pretty cool, but it also comes with some security risks, if you know what I mean, just use your imagination folks.
The Meizu M1E will be launched officially in a few days, on August 10th and the remote-control feature is said to work only with the Roewe RX5, a company which owns a stake in Meizu, but this is the wave of the future folks. Stay tuned.