Zen Cinemax 3 arrives in India for Rs. 5,499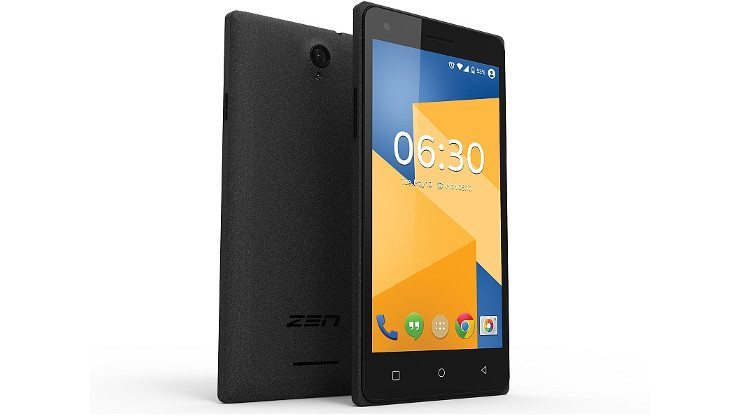 It has been a long while since we've covered anything from Zen Mobile's arsenal. Today we're going to take a look at the Zen Cinemax 3, which has just been launched for consumers in India with a price tag of Rs. 5,499.
The last time we took a look at a smartphone from Zen Mobile was back in 2010 with the Zen Mobile S10 Slider. My how things have changed. It's safe to say the Zen Cinemax 3 is a beast compared to that old handset although it's a mid-range device when pitted against smartphones of today. That doesn't mean it isn't worth a look though, especially if you need a phablet in the budget range.
The Zen Cinemax 3 will draw its power from a quad-core 1.3GHz processor, which is backed by 2GB of RAM. The internal storage clocks in at 16GB, but is expandable, while the display is listed at 5.5-inches with a resolution of 854 x 480. As for the camera, there is a 5MP sensor on the backside to go along with a 3.2MP front-facing snapper.
While you won't get 4G LTE on the Zen Cinemax 3, it does have 3G, Bluetooth, and Wi-Fi along with a slew of sensors. A few of the features include an SOS function, Auto Call Recorder, and Flip to Mute along with a variety of pre-loaded multimedia content. It also has a Sandstone back plate, which will be familiar to fans of the OnePlus. The Zen Cinemax 3 will draw its power from a 2,900mAh battery and runs Android 5.1 out of the box.
The Zen Cinemax 3 is a solid upgrade over its predecessor and carries a fair price tag to boot at Rs. 5,499. The smartphone should be available to purchase soon in the region and comes with a free screen guard and case.
via – news18