Huawei Mate 9 Specs Leaked?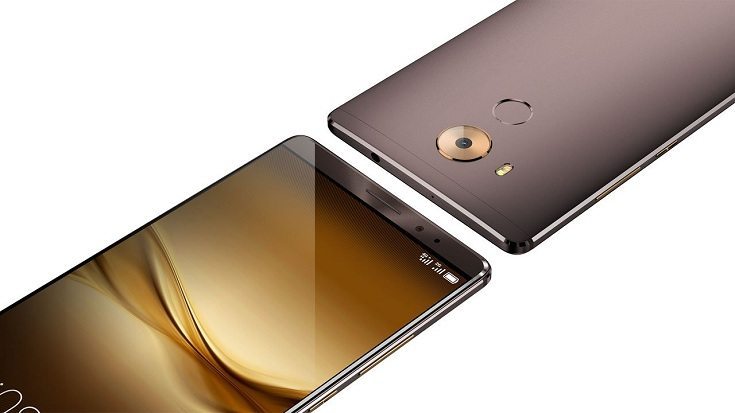 The new Huawei Mate 9 should be unveiled officially some time next month, in September at IFA, at least  according to the rumor mill and the Chinese tech giant even  scheduled a special press event during that period. So, we're almost sure that the  Mate 9 will hit the world one month from now, give or take, but today we have some leaked specs via GFX Bench. To play it cautiously, we will say that the leaked GFX Bench intel is pertaining to the "alleged" (to use legalese) Huawei Mate 9, but then again, we're almost sure that is the case.
So, what we're dealing with here is the best source of semi-official information about upcoming/alleged devices, and I'm talking about GFX Bench, of course, as today an unknown Huawei-made device was tested and the spies were there to grab the information. The mysterious smartphone (or phablet) has a 5.9 inches wide screen of full HD/1080 resolution. To be honest, GFX got it wrong countless times in the past when it came to display size, so this "metric" must be taken with a grain of salt. However, when it comes to the system on chip specs, things start to clarify, as the device spotted features a HiSilicon Hi3660 SoC, i.e. an octa-core architecture doubled by a Mali-T880 GPU.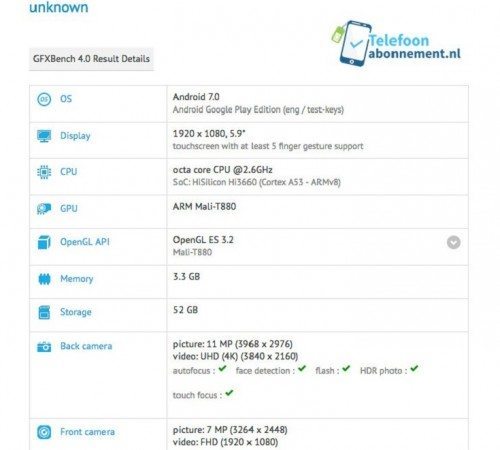 That spells Huawei Mate 9 100%. Just to remind you, the former P9 series from Huawei were built around a Kirin 955 architecture, which comes with the serial number, wait for it: Hi3650. Since 3635 depicts a  Kirin 930 SoC and 3630 stands for Kirin 920, it means that Hi3660 refers to the next generation of Kirin-based chipsets, which translates into good news for Huawei fans.The GPU is basically the same and the rest of the specs reveal 4 gigabytes of RAM, 64 gigabytes of internal memory capacity, a 12 megapixels main camera and an 8 MP secondary one for selfies/video-calling.