Mysterious Meizu smartphone gets listed with Flagship specs
Meizu crept out of the shadows to introduce us to the Meizu M3E this week, but they aren't done quite yet. An unannounced smartphone from the manufacturer has hit a popular benchmarking site, and we've got the scoop on the specs.
A handset without a proper name has shown up at AnTuTu and gotten benchmarked with some surprising specifications. The company has produced plenty of high-powered handsets over the years although flagship level handsets are far and few between. Unless the listing is bogus, we may have a new one headed our way in the very near future.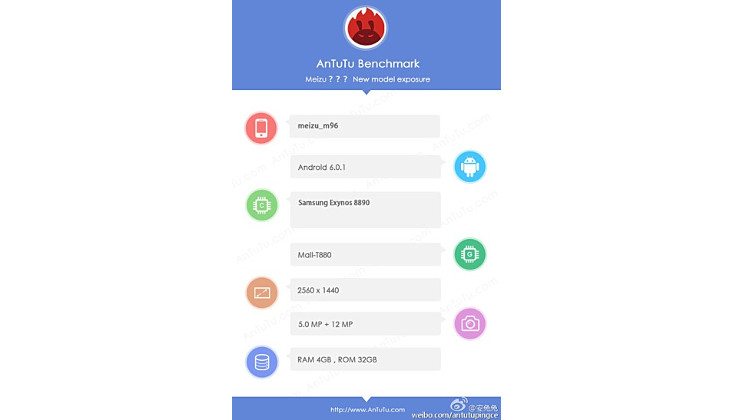 The Meizu m96 is the mysterious new handset from Meizu, and it's set to arrive with the Samsung Exynos 8890 — quite a speedy chip. It will get a boost from 4GB of RAM as well with 32GB of internal storage space under the hood. The handset has a 12MP sensor listed on its backside while a 5MP front-facing camera takes care of the selfies. Last but certainly not least, is the display which is of an unknown size but carries a resolution of 2,560 x 1,440.
One has to assume whatever this handset turns out to be, it won't be called the Meizu m96 when it lands. We're not going to attempt a guess at what line this one will hail from, but hope we will hear something soon as it will certainly be one to watch if the price is right.
via – GSMarena