LeEco Le 2S gets benchmarked with 4GB of RAM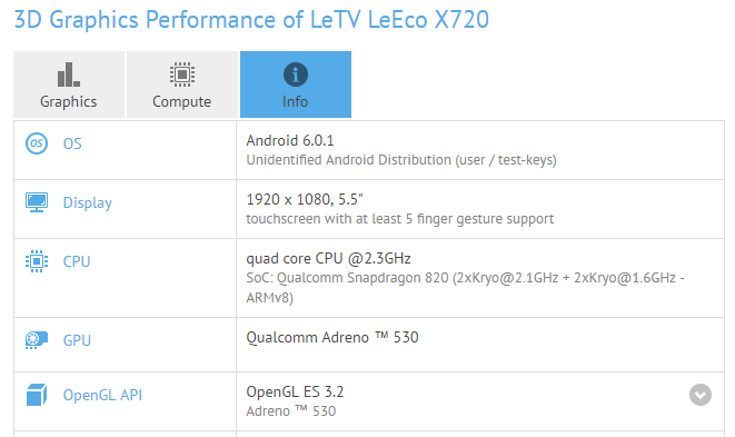 Towards the end of last week a new smartphone appeared on our radar with the LeEco Le 2S. While we weren't sure of the handsets specifications at the time, things have become clearer today courtesy of a new GFXBench listing.
Not a week goes by that we don't pay homage to one of our favorite benchmarking sites, GFXBench. LeEco has seen plenty of their smartphones pass through the site with the LeEco Le 2S being the latest. We got a quick glimpse of a handset claiming to be the LeEco Le 2S last week with a couple of blurry photos and some rather impressive specs. While today's leak doesn't clear up the design, we can adjust those LeEco Le 2S specifications accordingly.
The previous LeEco Le 2S rumors pointed towards a beastly smartphone with 8GB of RAM under the hood and a Snapdragon 821. Well, according to GFXBench, that isn't going to be the case. A device dubbed the LeTV LeEco X720 has shown up with a much more believable 4GB of RAM. The processor will still be in the Snapdragon family, but will be the Snapdragon 820 instead of the 821.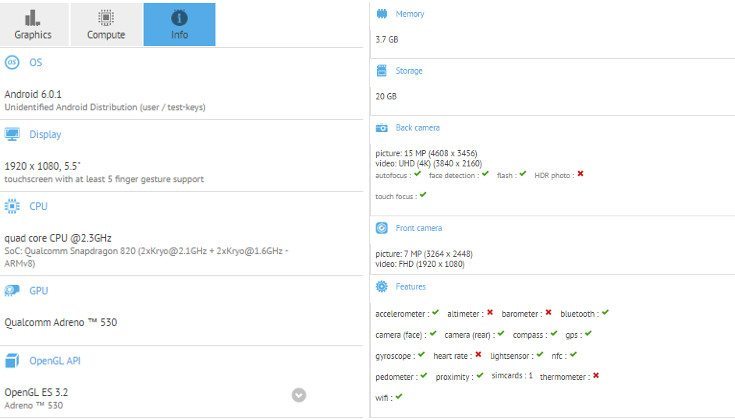 When it comes to storage, the LeEco Le 2S is listed with 20GB out of the box, which means 32GB with 20GB of usable space — unless it's a typo. The display clocks in at a cool 5.5-inches with a resolution of 1,920 x 1,080 and the camera combo is listed at 16MP on the back and 8MP on the front. The rest of the features and specifications are up in the air, but a fingerprint sensor should be a lock along with 4G LTE and Dual SIM slots.
As is usually the case with GFXBench entries, we have no idea when the LeEco Le 2S will arrive as this is only the second time we've come across this particular handset. Needless to say, we'll keep you in the loop as more details come to light as we expect this one to be popular when it touches down.
via – Priceraja    source: GFXBench