Nexus Marlin slides through AnTuTu revealing its specs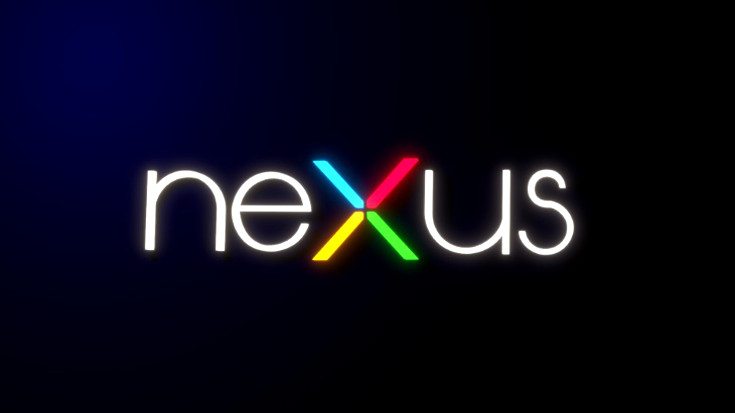 Last week, the Nexus Sailfish passed through AnTuTu leaving a tiny trail of specs in its wake. Now it's time for the Nexus Marlin to shine, and we have got the skinny on its specifications.
This year's batch of Nexus leaks haven't been the most exciting although they have taken us for a wild ride at times. Since those initial rumors broke, things have settled down considerably and we have a good idea of what to expect from Google in a few months. Thanks to today's AnTuTu listing, we also know that the Nexus Marlin is going to be very similar to the Sailfish when it comes to power.
The AnTuTu benchmark listing for the Nexus Marlin shows a handset with a Snapdragon 820 under the hood and 4GB of RAM. Both of those features should come as no surprise, and put it towards the flagship end of the smartphone spectrum. While the cameras are nothing to write home about (as usual) with a 13MP rear sensor and 8MP front-facing camera, the same can't be said of the display. According to the listing, the Sailfish will indeed have a QHD panel. While the size isn't listed, it's widely believed to be 5.5-inches as the Sailfish is the smaller of the two.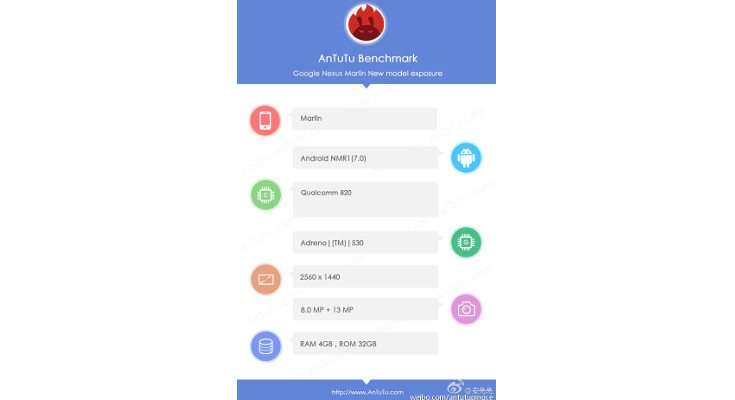 If you are in the market for a Nexus smartphone this year, you'll have two solid choices with the Nexus Marlin and Sailfish. The screen and storage capacity will be the differentiating factor between the two although we expect both two remain affordable like the previous Nexus handsets.
via — Timesnews.co.uk