iPhone 7 Pro may have been cancelled ahead of launch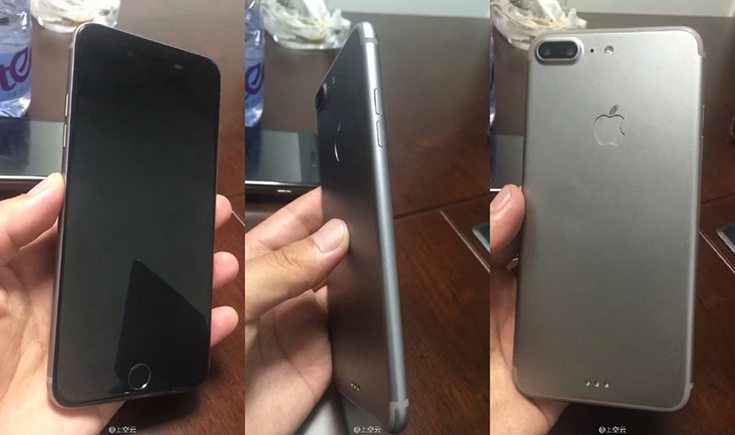 This morning, we talked about a new report that told us what we might expect from the iPhone 8 release date. Well, that's not the only Apple news today as the iPhone 7 Pro may have just gone the way of the dinosaur.
If you keep up with news in the mobile world, you've probably heard the iPhone 7 Pro moniker pop up a time or two. It's said to be the "most powerful "Apple handset ever produced and has appeared in several live leaks to boot. That's what makes today's news seem so strange as a new report says Apple has decided to not release the iPhone 7 Pro this year.
Apple has reportedly decided to pull the iPhone 7 Pro from its ranks before it hits the street according to sources in the know. They opted to forgo the model as they didn't see a need to release something above and beyond the base and Plus model of the upcoming iPhone 7. The decision is also due in part to the fact Apple didn't believe they would have enough Dual Lens setups to go around this year, something they have apparently remedied.
Apple had thought their Dual Lens camera sensors would be in short supply this year, which is where the iPhone 7 Pro would have stepped in. It would have been the only handset in the lineup to sport a Dual Camera setup on its backside, while the iPhone 7 and iPhone 7 Plus would have had single sensors. Now that there are enough to go around, there's no need for the iPhone 7 Pro. That is certainly one way to look at it.
We shall find out soon enough what Apple has planned for its iPhone 7 lineup, but it's safe to say some will be disappointed if there isn't a handset with a "Pro" moniker this year. Regardless of the reasoning, the company may be saving that title for next year's flagship as it should certainly be worthy of the moniker.
via – Forbes     source: Macotakara.jp