Samsung Galaxy View price drops to $349 through Best Buy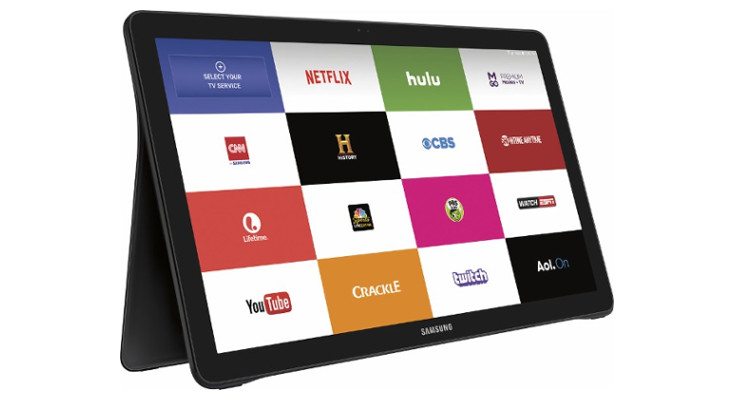 In the market for a massive tablet? If so, Best Buy has a bargain as the Samsung Galaxy View price has dropped considerably through the retailer and is now available for only $349.
The Samsung Galaxy View is one of the biggest slates we've covered in recent memory, but size isn't everything as it's a bit underwhelming under the hood. That hampered the slate initially, but a series of price cuts have made it more attractive. The latest Samsung Galaxy View price reduction is the greatest as Best Buy has the slate listed for $349 today.
If you missed our previous coverage of the Galaxy View, here's what you can expect. The tablet has a massive 18.4-inch display with a respectable resolution of 1,920 x 1,080. It gets its power from an Exynos 7580 octa-core processor with a Mali-T720MP2 GPU along with 2GB of RAM. The storage is listed at 32GB, but expandable up to 256GB through the usual means.
Tablets aren't known for their prowess in the camera department, so you'll have to make due with a 2.1MP sensor on the front, but no rear-facing camera. That's due to the Kickstand on the backside, and let's face it, not many folks are going to be walking around snapping photos with the beast. Other features include Wi-Fi, Bluetooth, a 5,700mAh battery, and Android 6.0.
There's no mention of Best Buy's Samsung Galaxy View sale being limited in nature, but the stock could dry up fast so you may want to snap this one up quickly. At this time, it's available in Black with free 2-day shipping.
via — Phonearena