Exploding Smartphones OnePlus One edition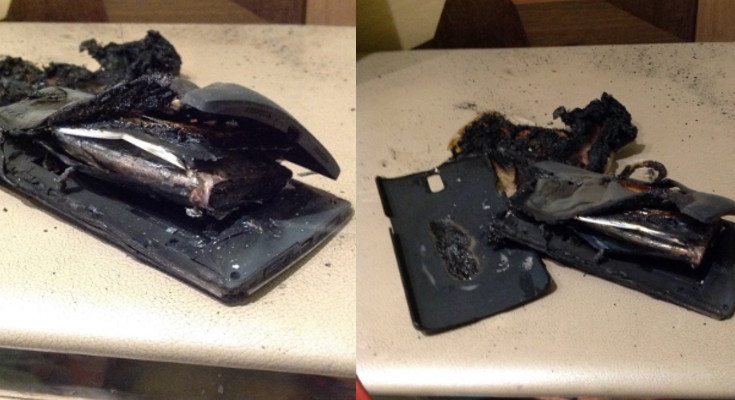 As long as smartphones have existed, it seems they have been blowing up and catching fire. While we have been lucky enough not to experience the exploding smartphone phenomenon, today we've got news of another handset going boom.
Just yesterday, we showed you some gruesome photos of a Samsung Galaxy Note 7 which had exploded. While a cause was neither confirmed or denied, a third-party cable is believed to be the culprit once again. Needless to say, that phone was toast and the same can be said for some poor soul's OnePlus One. Yup, a OnePlus One explosion has also occurred, and we've got some more exploding smartphone photos to show you.
A user in India has reported that his OnePlus One has bit the dust through spontaneous combustion. Actually, we have no idea what happened, but again, the charger or charging would seem to be the culprit. The user, Deepak Gosain, has been offered a replacement from the company, but it has yet to be received at the time of this writing. The company has said that they are "already in touch with the customer" but as it is an "open case" they are staying silent on the subject.
We aren't quite to the point of where we'll be saying "another day, another exploding smartphone" but we have seen an uptick in fiery handsets over the years. More often than not, it all comes down to user error (phones under pillows, etc…) while charging or the use third-party accessories. If that turns out it isn't the case with this one, we'll update you with more information.
via – Gizchina       source: Deepak Gosian