Moto E3 Power Shows Up in Hong Kong Boasting a Huge 3500 mAh Battery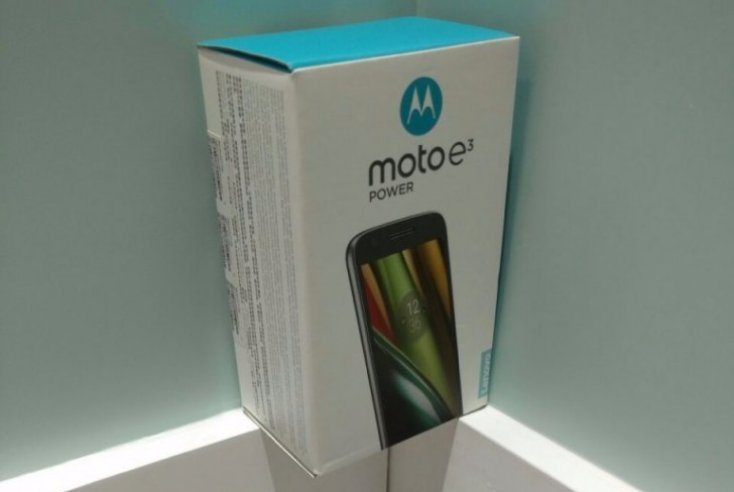 If the E3 is not enough for you, here comes the Moto E3 Power, for the power users out there. The Power moniker stands for an outstanding 3500 mAh battery, which should be enough even for obsessive-compulsive Pokemon Go players, though I may be underestimating them. Despite the fact that the Moto E3 Power wasn't officially announced by the company just yet (though it received Wi Fi certification 2 months ago), it actually surfaced in Hong Kong boasting its humongous power plant.
The Power droid is relatively identical with the regular E3 in many ways, however, there are some pretty big differences in other areas. The most obvious one is the battery, as the E3 has a puny (by comparison) 2800 mAh battery vs the overwhelming 3500 mAh in the E3 Power. The display is a 5 inches wide IPS LCD variety of HD/720p resolution (nothing to write home about here) while the main camera has just 8 megapixels. The secondary snapper for selfies and video calling is a 5 megapixels unit and everything runs courtesy of a MediaTek MT6735P architecture, which translates into a quad core system on chip with the CPUs clocked at 1 GHz ( Cortex A-53 processors).
The E3 Power also has 2 gigabytes of RAM on board, 16 gigabytes of native storage capacity, 4G LTE connectivity, dual SIM functionality and a 1 Watt speaker, though I'm not sure what that means in terms of sound quality. Judging from these specs, it becomes pretty obvious that the Moto E3 Power is a budget droid for the masses which offers excellent autonomy and pretty decent hardware specs for the price asked (or so we hope). Compared with the vanilla E3, the Power version has more RAM, more native storage and the aforementioned and highly praised giant-sized power plant, together with a $141 price tag or 125 euros (the price in Hong Kong is HKD 1,098 and we just made the conversion using the current rates).