Upcoming Lenovo Yoga Tab 3 Plus Leaked, Shows Massive Improvements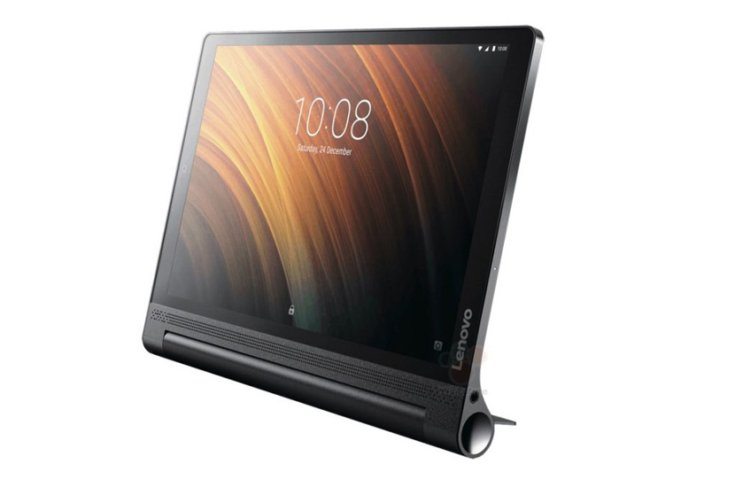 Even if we're not covering tablets on a daily basis here, today's leaked intel about the upcoming Lenovo Yoga Tab 3 Plus is worth the stretch. Generally speaking, at least in my opinion, there's a thin red line between regular tablets and phablets and from what I understand watching the trends in the industry, smartphones are getting bigger and bigger and phablets are becoming tablets, slowly but surely. Or I may be wrong, who knows.
Anyway, today we have pretty interesting news for tablet aficionados out there, and I am talking about the Yoga line from Lenovo, which is very popular for home users, due to their juicy batteries, built in kickstand which transforms them into mini TV sets for watching YouTube videos and movies, and their powerful high fidelity speakers among other goodies. Now we have some leaked intel about the new Lenovo Yoga Tab 3 Plus, which seems to be a massive step forward over the current Tab 3 generation.
The Lenovo Yoga Tab 3 Plus will feature a 25% larger display, 10 inches wide vs 8" in the previous gen,  a resolution of 2,560 x 1,600 pixels/16:10 format, which is another serious improvement compared to the Tab 3's HD/1,280 x 800 resolution, not to mention the high quality IPS LCD panel. Running the show is a Qualcomm Snapdragon 650 system on chip, whilst the old Tab 3 was powered by a QSD 210 (!). There's also a decent 3 GB of ram on-board and 32 gigabytes of native storage, which is expendable. Last but not least, the upcoming Lenovo Yoga Tab 3 Plus will be pre-loaded with Android 6.0 out of the box. For multi media enthusiasts, we have good and  bad news. The bad news is that there's no built in projector, while the good news is that you'll love the Lenovo Yoga Tab 3 Plus's JBL speakers. Oh, I almost forgot the beefy 9310 mAh battery and the 13 MP camera. The price tag is expected to be around 400 Euros.