BLU Pure XR Officially Announced and Already on Sale for $299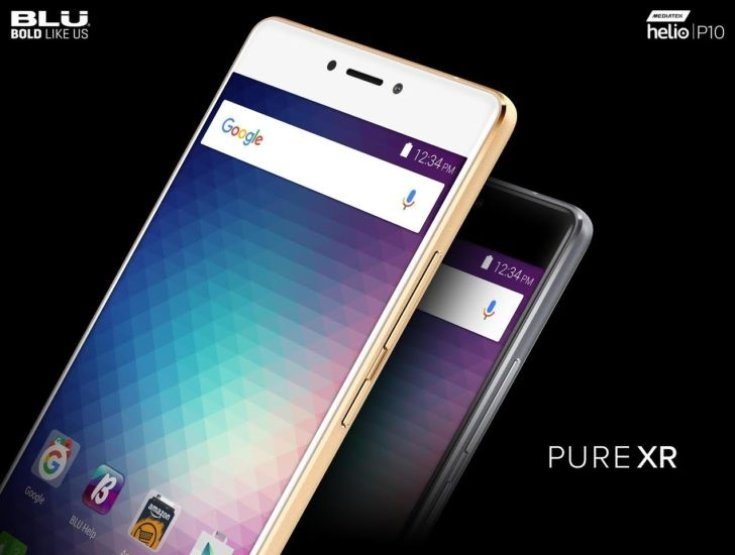 The BLU Pure XR was teased recently, not two weeks ago and it's now available if you're into obscure brands for $299 on BestBuy and Amazon, unlocked and loaded and ready to go, lock stock and all that jazz! Now, if you're wondering why would you spend almost three hundred bucks on a smartphone with a strange name, well, let's see what it's all about, shall we?
For a price tag of just under 300 dollars, the BLU Pure XR will give you quite a ride, if you can live without a famous brand-name on your droid. I am talking about an octa core architecture, a beefy 4 gigabytes of RAM, a fingerprint scanner and even a micro SD slot. I know, it sounds pretty darn' interesting already, but let's take a closer look. The thing is that BLU Products, the company behind the Pure XR is playing in the best bang for the buck niche and it offered quite a few very interesting devices with luring price tags in the past. With the BLU Pure XR, the company upped its game into the higher end market, offering something resembling an upper mid-ranged droid at a very affordable price.
The BLU Pure XR features a cool aluminum made chassis and pretty solid specs including a 5.5 inches wide display of full HD/1080p resolution, and keep in mind that what you're dealing with here is an AMOLED variety, not an IPS LCD! Are you starting to get the picture? The smartphone runs on a MediaTek Helio P10 (6755) system on chip together with a Mali-T860 GPU, 4 gigs of RAM and 64 GB of native storage capacity. There's also a cool 16 MP camera and a USB Type-C port. Even the battery is more than decent, as the BLU Pure XR relies on a juicy 3000 mAh battery to keep the lights on. I dare you, I double dare you to show me a similar smartphone with these specs under $300!