Acer Predator 21 X gaming laptop announced with 21-inch curved display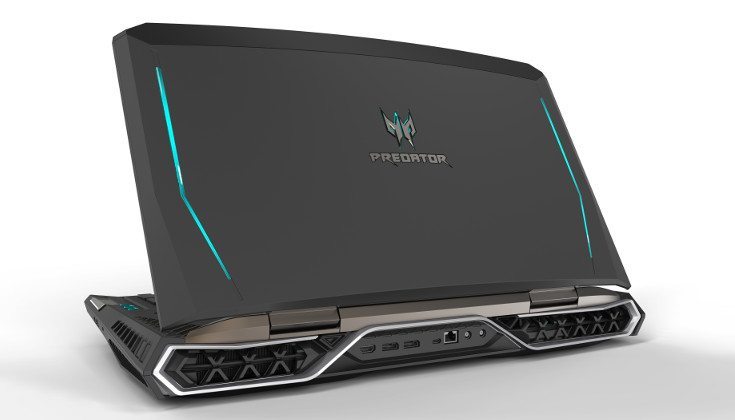 Acer has been putting on a show today ahead of IFA, and we've already touched on several of their upcoming devices. Now we're going to look at something a little less mobile with the Acer Predator 21 X which is one of the sexiest gaming laptops we've seen this year.
When most folks think "Gaming" PC, Alienware is a name that generally comes to mind. Well, Acer may change that if they keep putting out devices like the Acer Predator 21 X gaming laptop. As you can see from the photos, it's a bit more stylish than your typical notebook, and sports an interesting display that is well worth a look if you appreciate curved smartphones.
While the Acer Predator 21 X will have ample horsepower, the style is something to behold. It sports a curved IPS display with a resolution of 2,560 x 1,440, which measures a whopping 21-inches. The keyboard is far from the norm as well considering it's an LED RGB mechanical keyboard with a Soundound2+ setup and CherryMX switches. While that numbers pad will surely be handy, it also flips over and converts to a touchpad.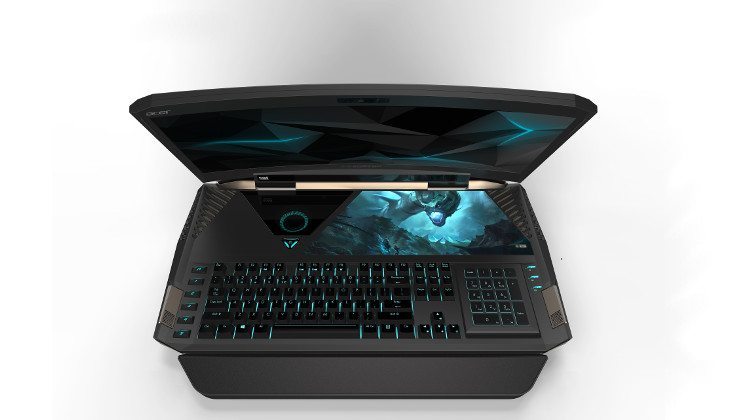 In regards to the specs, things are a bit more unclear as it will sport a new Intel CPU of an unknown speed to go along with Tobbi eye-tracking. It can handle up to 64GB of RAM and is said to come with 4TB of storage as well, so you won't have trouble running or storing your games. That said, it is absolutely beastly for a laptop weighting in at around 8kg — it is far from svelte.
The futuristic Acer Predator 21 X will not be cheap when it arrives, but you'll have a while to save up as it's not expected to debut until early next year. Needless to say, we will keep you in the loop on the beastly gaming laptop as we learn more about its pricing and availability.